Rainforest Giants
Rainforest giants tend to steal the show, however hundreds, if not thousands of amazing tiny things exist in the rainforest and it is so rewarding to discover them.
All you need to do, is look a little closer..
Covering some 900,000 hectares, it would be fair to assume that the Wet Tropic Rainforests in North Queensland, Australia is immense.  This is reinforced when you fly into Cairns (the closest major international airport to the Wet Tropics) and the descent greets you with the glistening aqua-marine waters of the Great Barrier Reef on one side of the aircraft and a thick carpet of tropical rainforest saturating the landscape and stretching as far as the eye can see on the other.  You are left with no doubt, even though it covers just 0.26% of the Australian land mass, that one can expect to feel dwarfed during a visit to the world-heritage listed Australian tropical rainforest in North Queensland.
Visiting the tropical rainforest is a breath-taking experience.  Discovering and exploring one of the oldest continually surviving rainforests on earth in an experience that everyone should have on their bucket-list.  Providing a totally unique perspective on the tropical rainforest, is Skyrail Rainforest Cableway.  Situated just 15 minutes from the city of Cairns, Skyrail is a world first in environmental tourism taking you on an amazing experience over Australia's World Heritage listed Tropical Rainforest canopy and deep into the forest.  The Skyrail journey immerses you in an intimate rainforest experience where you'll see, hear, smell and become part of the tropical rainforest environment.  Glide effortlessly above the rainforest canopy, and take in a million shades of green.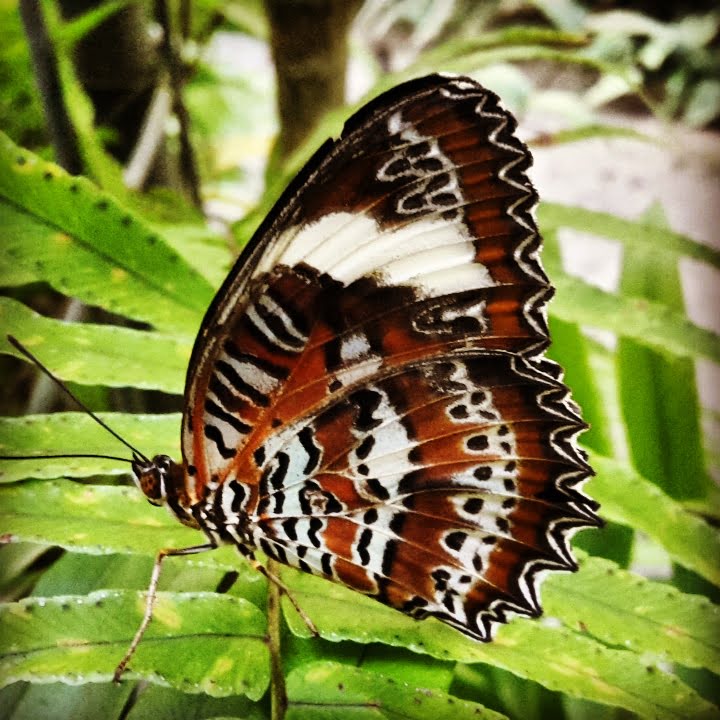 Rainforest giants exist however, and they tend to steal the show!  It is easy for one to be distracted by the grandeur that is the giant plants of the rainforest.  These massive, towering trees, most covered in climbing vines or ferns, tend to draw your attention skyward, toward the tree-tops high up in the rainforest canopy.  My advice, is to take as long as you possibly can during your Skyrail experience and explore thoroughly.  Discover the miniature worlds of the rainforest that exist all around you.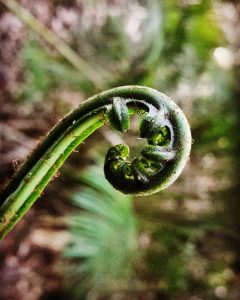 Hundreds, if not thousands of amazing tiny things exist in the rainforest and it is so rewarding to take the time to discover them.  Mosses, lichens, insects, ferns, spider webs, raindrops, flowers, berries – the list is almost endless of incredibly tiny things that exist in the rainforest.  Even some of the rainforest giants, once upon a time, started their lives as tiny things in the rainforest.  Explore the Australian rainforest with conviction and consideration, focus on discovering what most will simply pass by.  If you take my advice and the time to slow down and look closely, and discover the tiny things, I have no doubt that you will be rewarded.
Guest blog by Kevin Parise, follow @kevinpariseau on Instagram to discover more tiny rainforest things, cities around the world and amazing food! Kevin's photos were captured over many visits to the rainforest with Skyrail Rainforest Cableway, if you are looking for rainforest tours, things to do in Cairns or things to do in Port Douglas, Skyrail is a must do Cairns attraction.
Discover heart shaped leaves climbing slowly on a tree trunk in the forest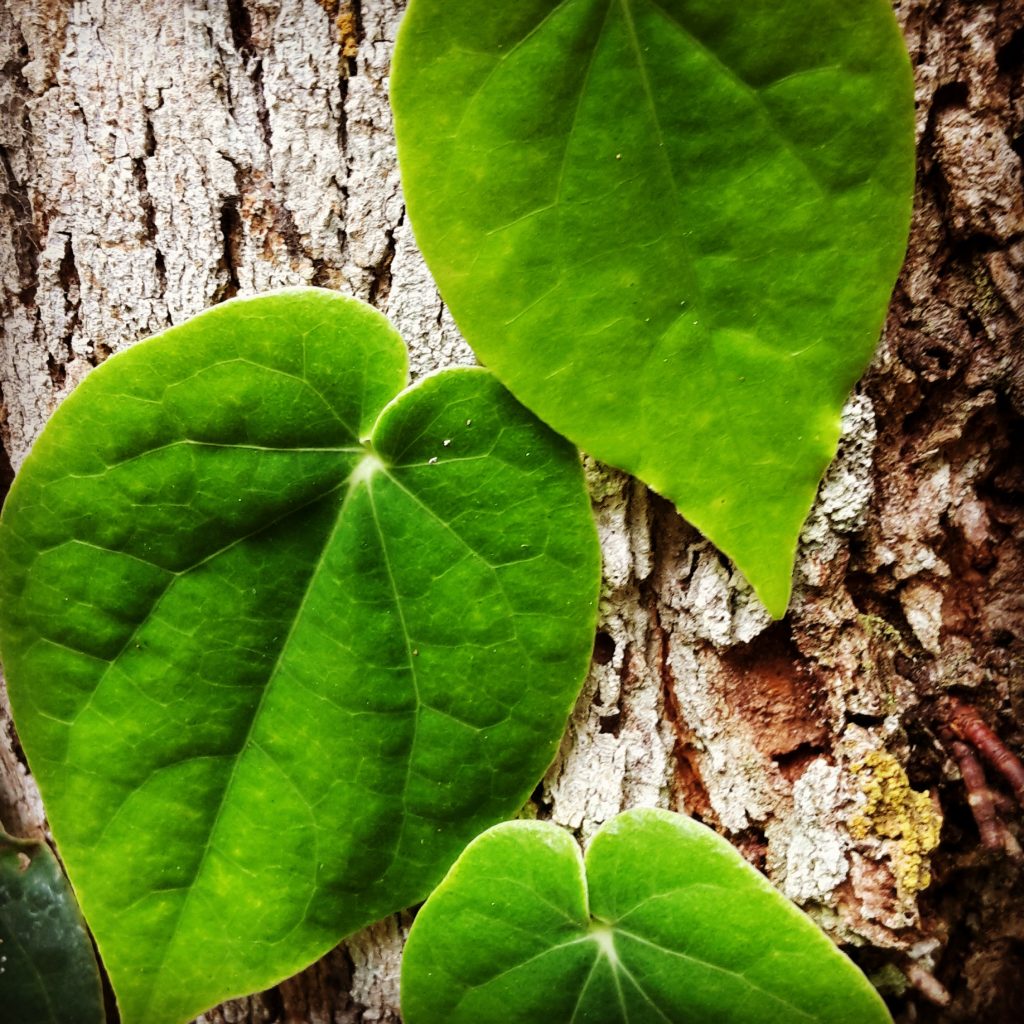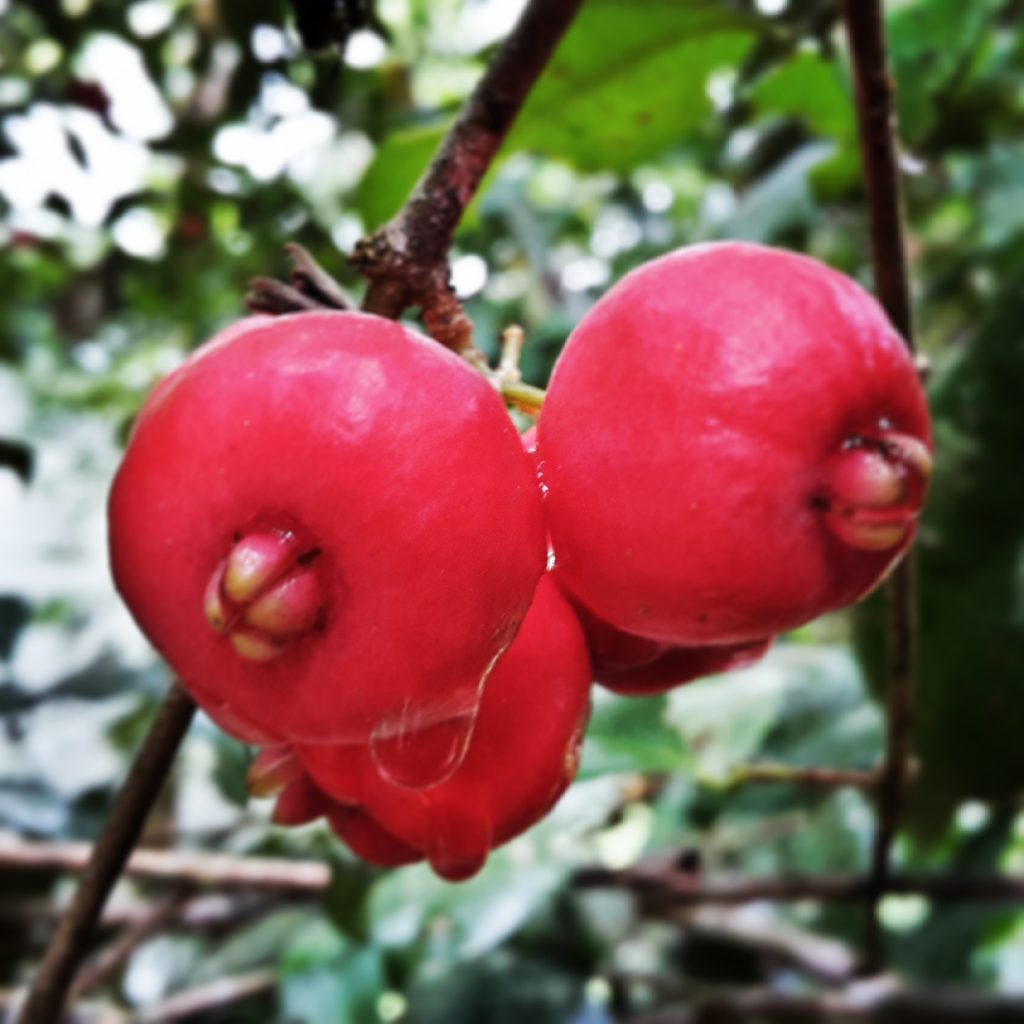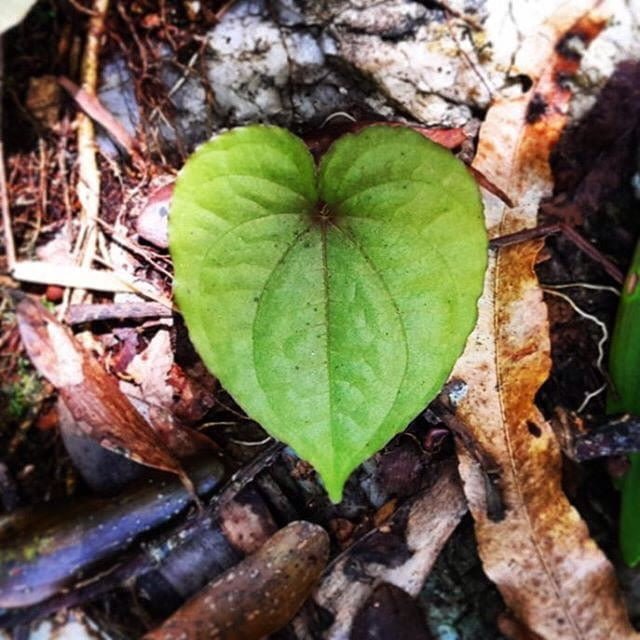 Brightly coloured in season fruits with rain drops paused in time on a rainy day in the rainforest
A million shades of green can be found on the forest floor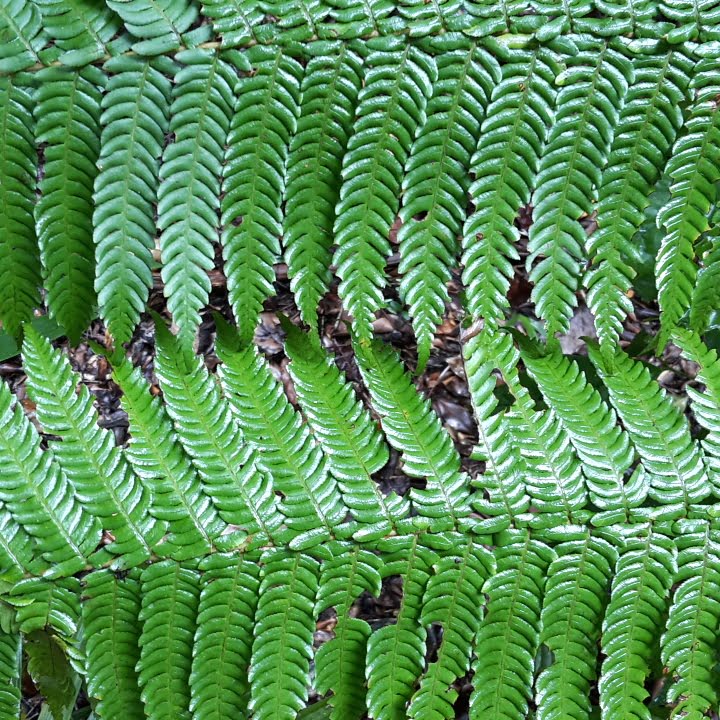 There are many fern species in the forest each with their own unique characteristics, this lustrous shiny leaf fern looks very elegant
You could almost miss this flowering climbing plant on the side of a tree by the boardwalk, however hints of pink captured my attention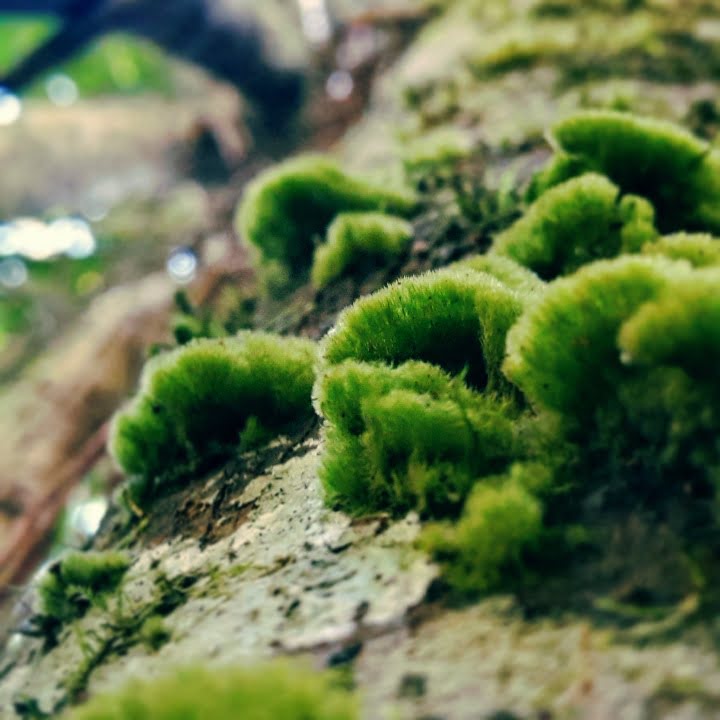 These tiny fluffy mosses create beautiful, lush carpets and interesting shapes, colours and textures. They are found everywhere in the rainforest, you just need to stop and look.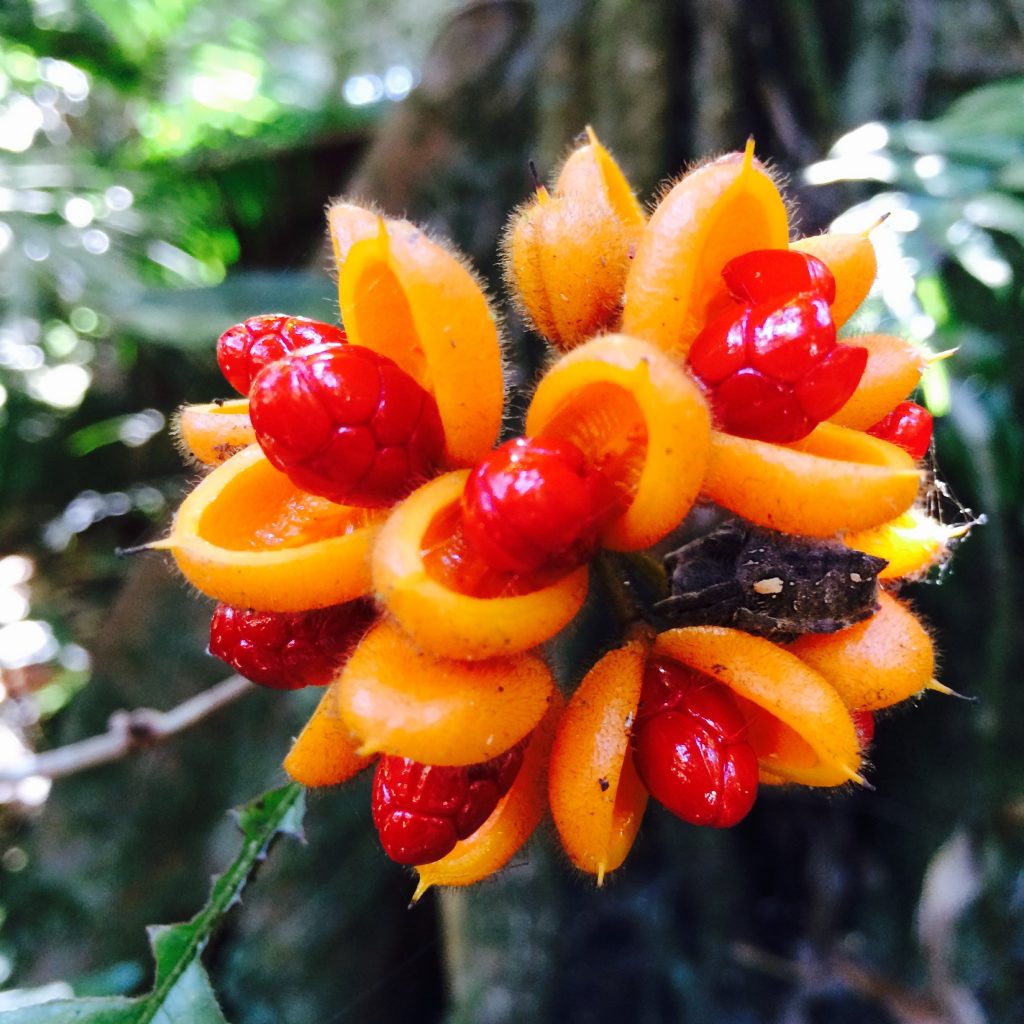 A favourite food of the Musky Rat Kangaroo, the Hairy Red Pittosporum are commonly found at Skyrail's Red Peak Station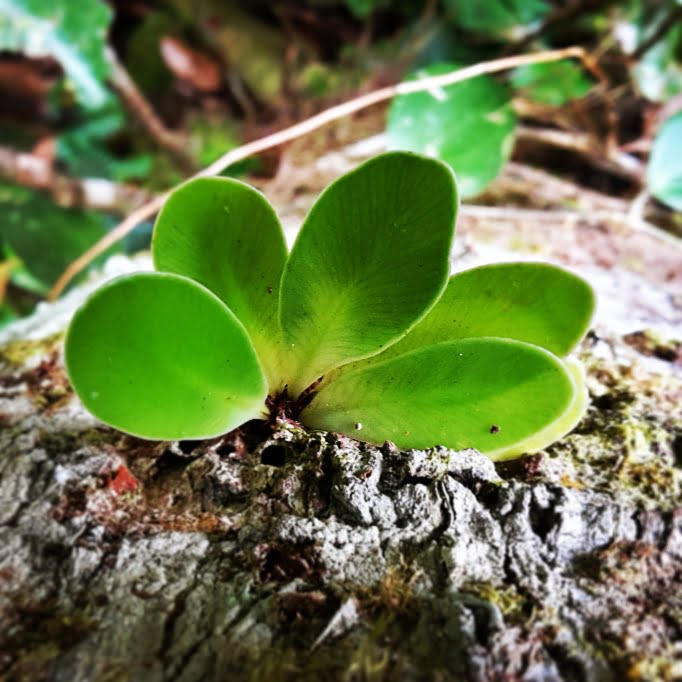 This tiny fern is currently 2-3 centimetres across and are the makings of what could become giant basket fern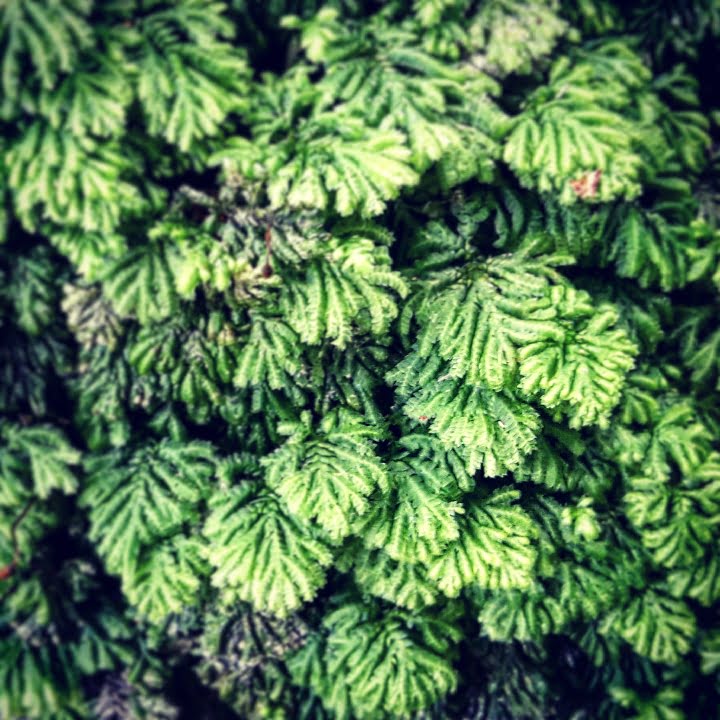 This unassuming moss creates a velvety carpet along rainforest tree trunks and rocks provides suitable habitat for one of the planets most ancient creatures, the Peripatus (Velvet Worm)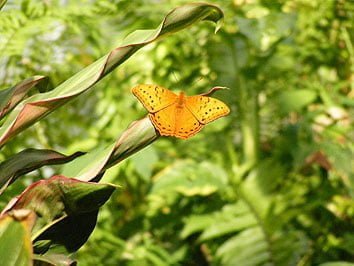 Butterflies dance from leaf to leaf…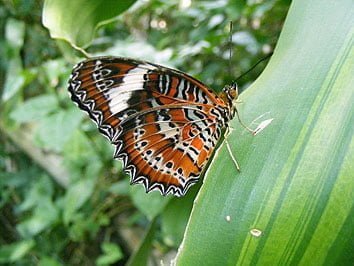 …and stop only for a few seconds.