A World leader in sustainable Tourism
Sustainability, Accreditations & Awards
Environment & Social Sustainability
Skyrail Rainforest Cableway is a unique ecotourism attraction seeking to provide our guests with the very best rainforest experience available anywhere in the world. We are committed to the highest standards of environmental responsibility and management and embrace ongoing reviews to improve the philosophy in our business and operational practices.
We are proud of what we do to protect and showcase the oldest tropical rainforest on Earth and we welcome hundreds and thousands of visitors without impacting our environment.
How are we making a difference?
Our Commitment
Exceeding our obligations to protect the natural and cultural heritage values of the area in which we operate by complying with all legislation, licences, permits and agreements, and maintaining an Environmental Management System in accordance with company standards and in line with EarthCheck's principles. 
How are we making a difference?
Our Commitment
Supporting the local community through employment and by supporting local industry. Wherever possible we seek to provide employment and opportunities for local indigenous people.
How are we making a difference?
Our Commitment
Providing education to improve understanding and appreciation of tropical rainforest environments and to contribute to and improve their management and protection.
How are we making a difference?
Our Commitment
Actively monitoring and looking to reduce our footprint.
How are we making a difference?
Our Commitment
The ongoing contribution towards tropical rainforest research and education projects, through the Skyrail Rainforest Foundation.
Advanced Ecotourism Green Travel Leader  & Climate Action Innovator
Skyrail was one of the first tourism attractions in Australia to achieve Ecotourism Australia Advanced certification and have maintained this status for over 20 years, as an Advanced Ecotourism Green Travel Leader and Climate Action Innovator.
Skyrail is one of over 150 Green Travel Leaders demonstrating a commitment to environmental responsibility through 20 years of ECO certification.
The Climate Action Certification program is dedicated to reducing carbon emissions and assuring travellers that certified products are backed by a commitment to sustainable practices related to addressing climate change. Skyrail achieved Climate Action Innovator status by undertaking a set of adaption and emissions reduction initiatives.

What are we doing to reduce our impact?
Using technology to reduce our use of paper based trip guides by creating the Skyrail Interpretive App and Audio Guide.
Eliminating plastic straws from Canopy Cafe to support the Straw No More project

 

and plastic reduction movement.
Hosting tree planting events in the local community; Tropical Tree Day is our version of Planet Ark's National Tree Day.
Electric vehicle charge stations at our Smithfield Terminal so that guests can charge their electric vehicles while they explore the rainforest.
Solar powered phone/device charge stations in our Canopy Cafe – made from recycled batteries and solar panels.
The Skyrail Rangers compost coffee grinds from our Canopy Cafe and use them to nourish the gardens at our Smithfield Terminal.

Other ways we are reducing our impact
Through the open plan design of our buildings, operates an energy management system controlling use of lighting and air conditioning, using low energy lighting and solar power to charge batteries on the gondolas.
By collecting rainwater for use in toilet cisterns, using water efficient cisterns and low flow tap fittings, minimising landscaping requiring irrigation, and controlling irrigation for optimum benefit.
By using biodegradable cleaning products, recycled paper products, recycling paper, cardboard, rubber, glass, plastics, aluminium, and other metals.
Smarter travel through the energy efficiency of the cableway and by introducing and educating visitors about the environment and sustainability.
By raising and distributing funds via the Skyrail Rainforest Foundation to support tropical rainforest research and education projects.
EarthCheck Master
Skyrail has been awarded EarthCheck Certified's highest accolade – Master Certification – for demonstrating more than 15 years of commitment to the highest standards of sustainable environmental performance.
Skyrail was the first tourism operator in the world to achieve EarthCheck Certification and is one of less than ten EarthCheck Masters globally. Read about Skyrail, a Sustainable Tourism Leader on our blog.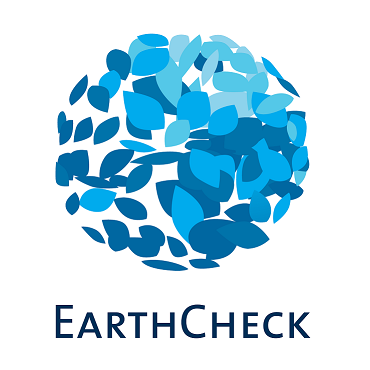 Demonstrating our commitment
Sustainability Initiatives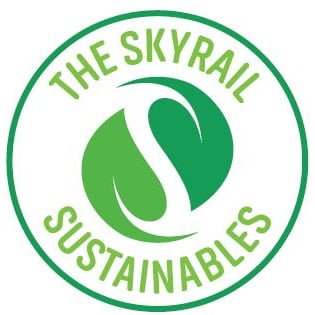 The Skyrail Sustainables
A team dedicated to promoting and implementing sustainability initiatives throughout our company.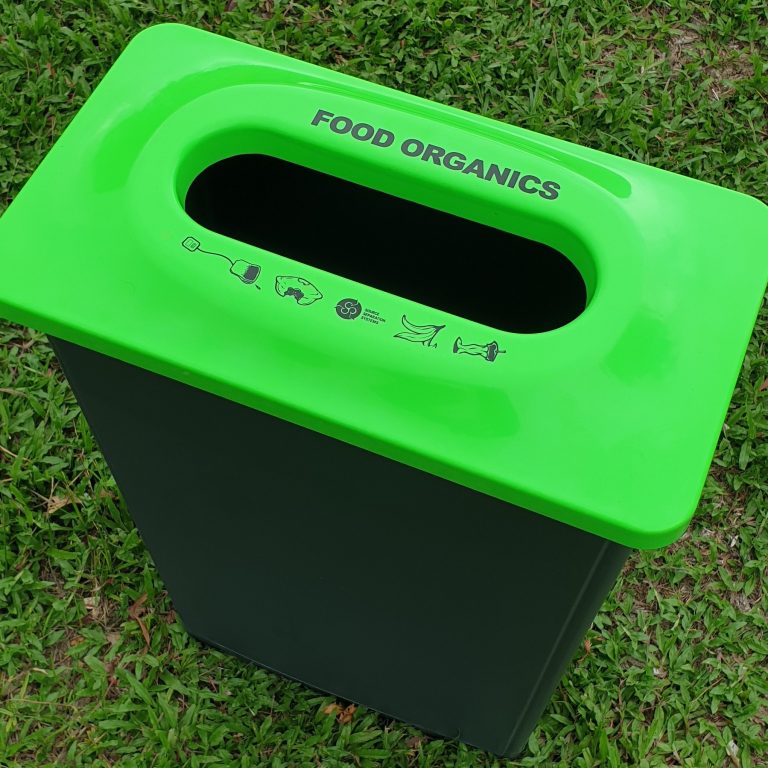 Compost & Worm Farm
Reducing our waste and creating
nutrients to improve the health of our gardens.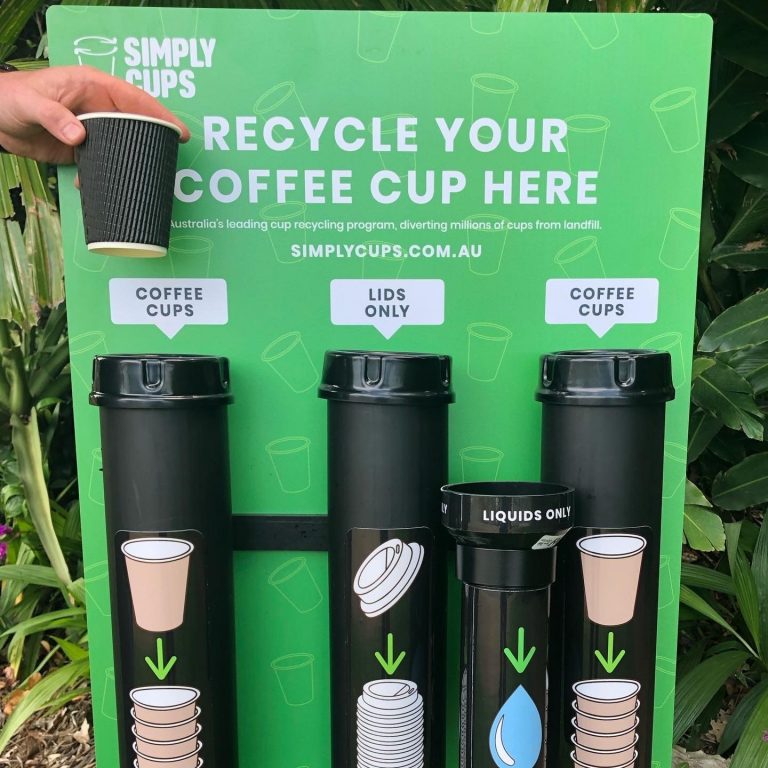 Coffee Cup Recycling Station
Diverting coffee cups from landfill for innovators to turn them into higher
value products.
Australia
2009 Qantas Excellence in Sustainable Tourism
2008 Qantas Excellence in Sustainable Tourism
1999 Best Major Tourist Attraction
1997 Best Major Tourist Attraction
1996 Best Tourist Development Project
Queensland
2010 Excellence in Sustainable Tourism Hall of Fame
2009 Excellence in Sustainable Tourism
2008 Excellence in Sustainable Tourism
2000 Best Major Tourist Attraction Hall of Fame
1999 Best Major Tourist Attraction
1998 Best Major Tourist Attraction
1997 Best Major Tourist Attraction
1996 Best Tourist Development Project
Tropical North Queensland
2019 Innovation Excellence
2014 Ecotourism
2010 Sustainable Tourism
2009 Sustainable Tourism
2004 Best Major Tourist Attraction Hall of Fame
2003 Best Major Tourist Attraction
2002 Best Major Tourist Attraction
2001 Best Major Tourist Attraction
1998 Best Major Tourist Attraction
International
2000 British Airways "Tourism for Tomorrow" International Environment Award
1999 Wet Tropics Management Authority Cassowary Award. Awarded for demonstrating best practice in ecotourism during construction and ongoing operation, and for providing a high quality rainforest ecotourism experience for hundreds of thousands of visitors every year
1996 EIBTM European Greening of Business Tourism Award in the Category of "Most Environmentally Conscious Visitor Attraction"
1996 Australian Federation of Travel Agents Awards for Excellence in the category "Best Resort or Tourist Attraction" Far North Queensland