Australia's Wet Tropics
World Heritage Rainforest
Wet Tropics Rainforest
Home to unique plants and animals
Australia's Wet Tropics World Heritage Area is a living natural and cultural wonder. It is home to the world's oldest continually surviving tropical rainforest and the world's oldest culture, with 20 Rainforest Aboriginal tribal groups having land and cultural connections to it.
The Wet Tropics World Heritage Area is located in Queensland on the coastal fringe between Townsville and Cooktown, adjacent to the Great Barrier Reef. It covers an area of approximately 900,000 hectares (2,223,948 acres) which equates to a mere 0.12% of Australia's total continental land mass.
Did you know?
Biologically Diverse
The area is home to a rich diversity of plants and animals, including at least 663 species of vertebrate animals, 230 butterfly species and approximately 2800 vascular plant species — 25% of which are found nowhere else in the world.
Did you know?
Ancient Lineage
Australia's Wet Tropics is recognised as the birthplace of kangaroos and is home to some of the world's first flowering plants and song birds.
Did you know?
Ecologically Important
Approximately 58% of the world's 28 lineages of primitive flowering plants grow in the Wet Tropics. Within these families there are at least 50 flowering plant species found nowhere else but here.
THE WET TROPICS RAINFOREST
A globally significant landscape that has survived the forces of nature and time. For the last 130 million years, this fascinating living museum has been a refuge for the ongoing evolution of species that continues today – right before your eyes!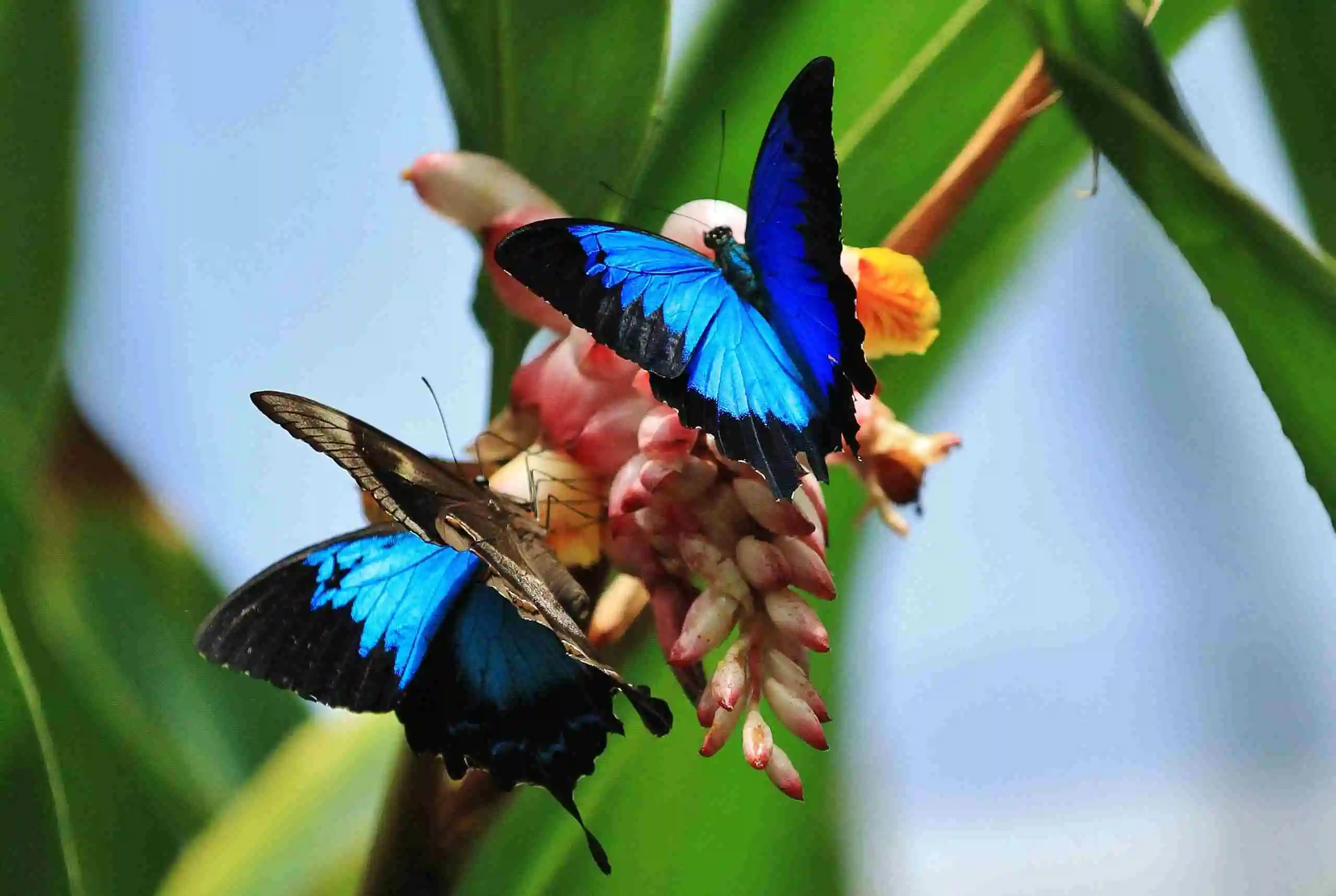 An Incredible Story of Survival
The Wet Tropics rainforest has survived for millions of years due to a fortuitous combination of moisture, temperature, wind direction and altitude. The prevailing south-easterly airstream in this region blows warm moist air towards the shore. This combined with the height and orientation of the mountain ranges in relation to the coastline has provided perfect conditions ensuring this unique ecosystem has survived dramatic changes in climate when others have simply disappeared.
Even ice ages, perhaps the biggest threat of all, have failed to tame its beauty.
If any one of these factors had changed even slightly this rainforest may not have survived!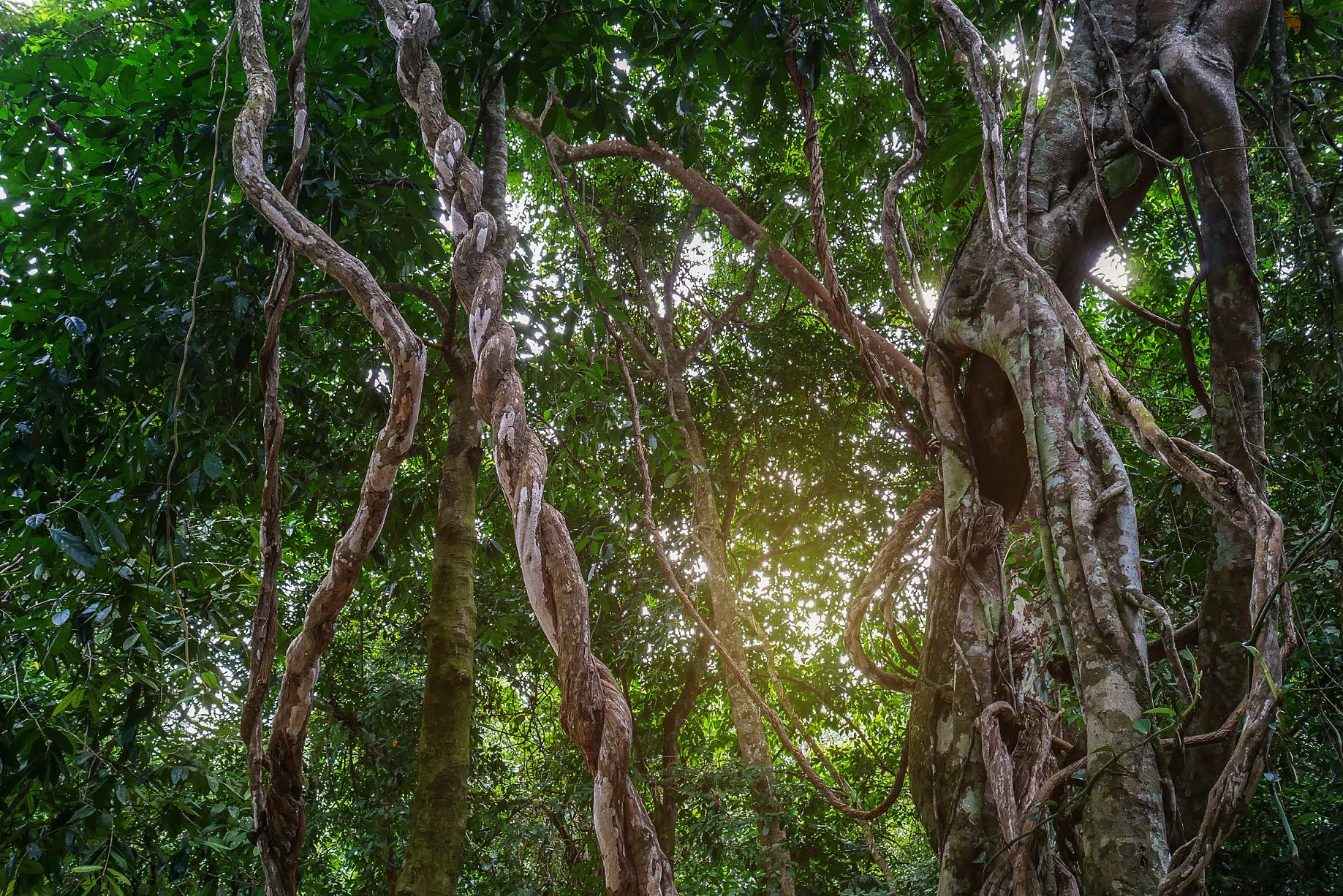 The Wet Tropics Management Authority, formed in 1992, fulfills Australia's international obligation to protect, conserve, present, rehabilitate and pass on the World Heritage Area to future generations.
Australia's Wet Tropics Rainforest are an exceptional, natural environment. To protect these rainforests and ensure they are preserved for future generations, they were placed on the World Heritage list in 1988.
The Wet Tropics World Heritage Area has worldwide recognition for its spectacular scenery, rugged topography with fast-flowing rivers etched with deep gorges and cascading waterfalls, and panoramas of undisturbed rainforest as far as the eye can see. Stretching from Cooktown to Townsville in Tropical North Queensland, this area is a living museum of ancient plant and animal species found nowhere else in the world. Wet Tropics World Heritage Area forests are home to many rare and endangered animal species, some that have changed very little since prehistoric times.
Skyrail is proud to be able to showcase this fascinating area to our guests.
To qualify for natural World Heritage status a site must fulfil one of four criteria, Australia's Tropical rainforests satisfy all four natural criteria, which are:
Represents a major stage of the earth's evolutionary history – the rainforests of Tropical North Queensland are like a window on how the world once was.
Provide outstanding examples of ongoing environmental processes – the rainforest landscape contains clues as to how our world continues to evolve.
Contain the highest quality of natural occurrences, or areas of natural beauty – Australia's Tropical Rainforests are a place of exceptional natural beauty.
Contain the most important natural areas for the conservation of the variety of life – Australia's Tropical Rainforests are home to many rare and endangered plants and animals.
An Ancient Partnership
The Wet Tropics is one half of a very unique relationship, as Tropical North Queensland is the only place where two natural World Heritage Areas meet – the Great Barrier Reef and the Wet Tropics rainforest.
Interestingly, what looks like two separate environments are really one big lifeform as rainforest and reef share an ancient partnership. The rainforest once stretched all the way out to the continental edge where the Great Barrier Reef grows today.
It's only in the last 500,000 years or so that rising sea levels flooded the rainforest to create the foundation of the reef.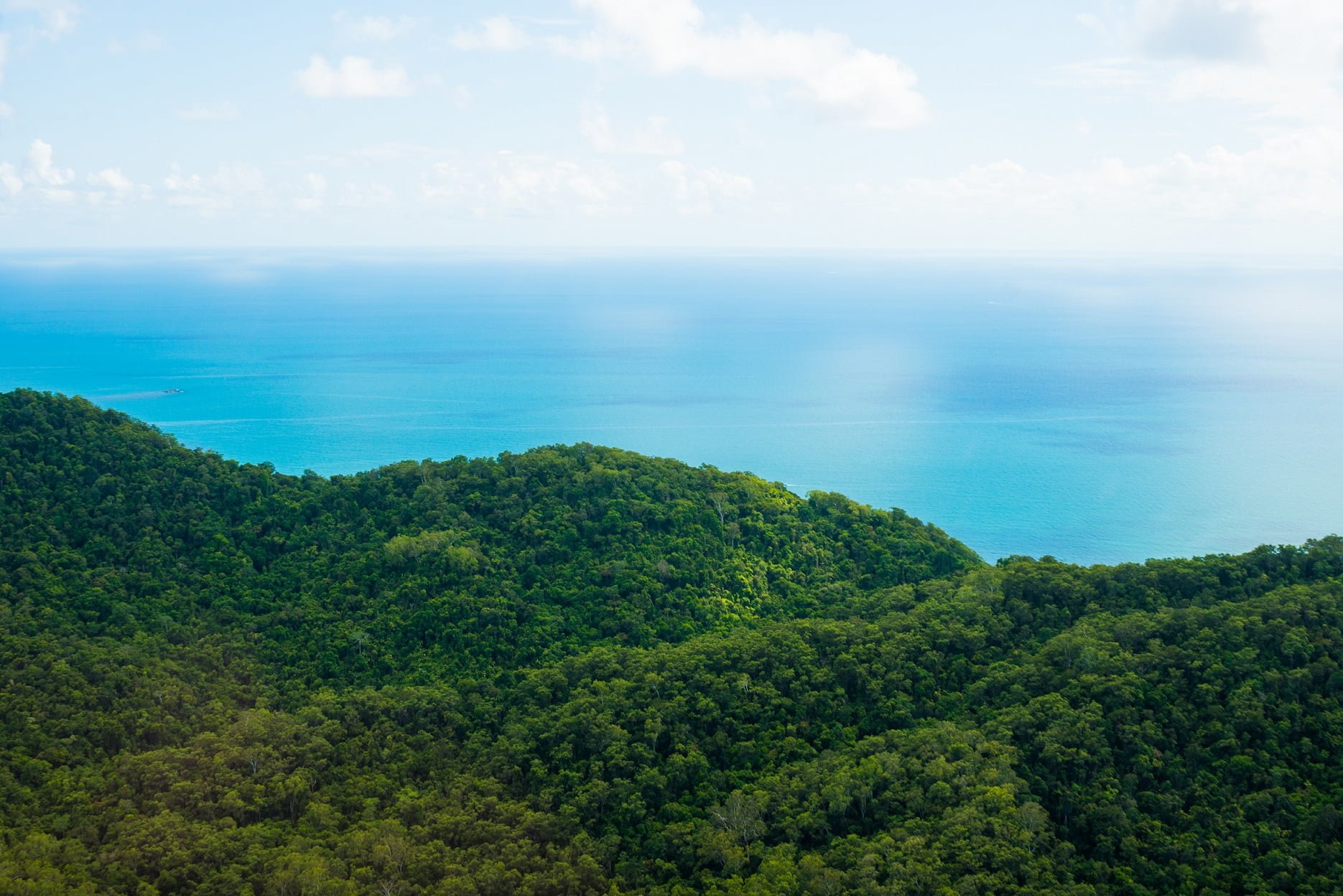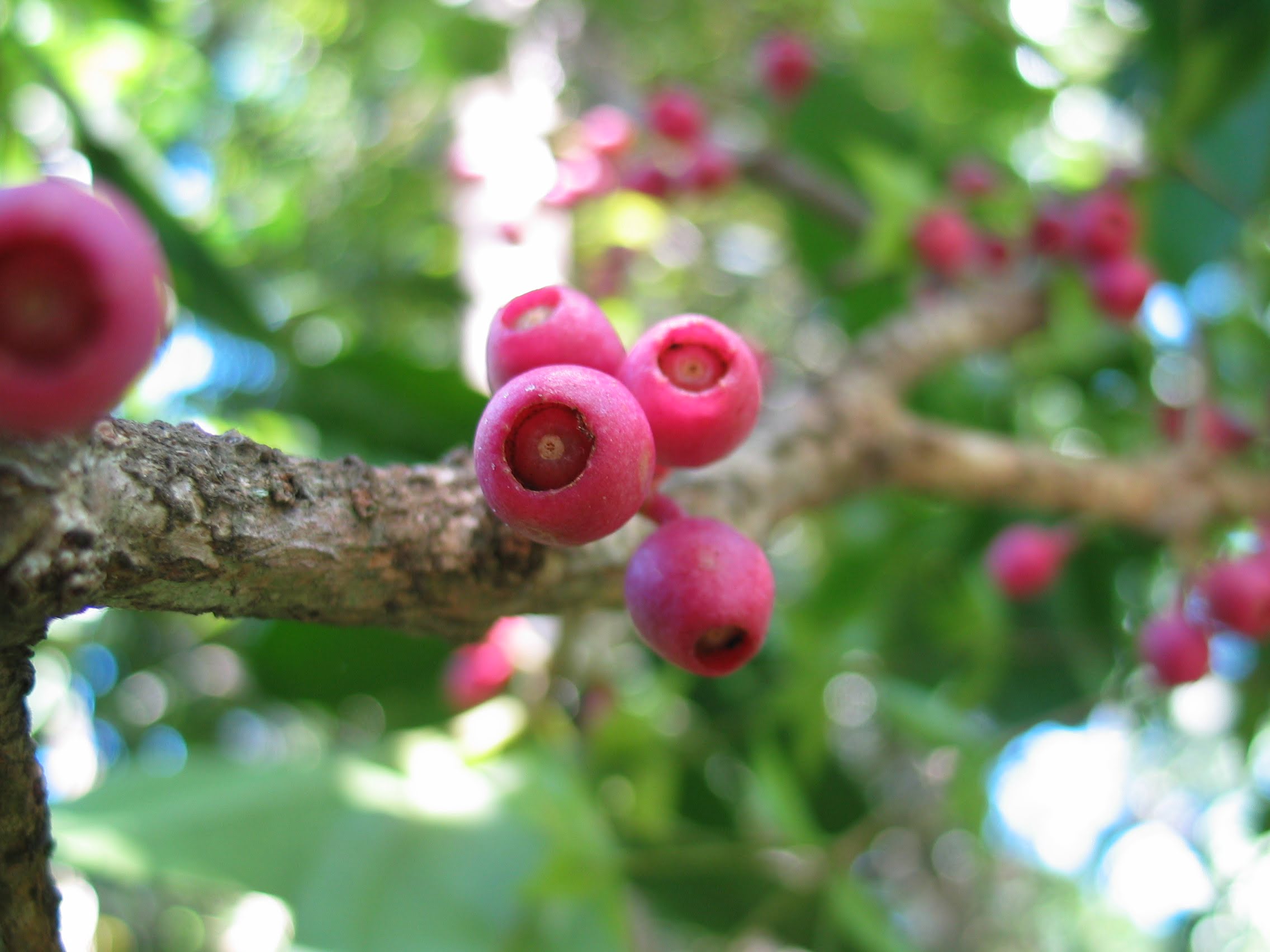 Skyrail Rainforest Foundation
The Skyrail Rainforest Foundation was established in 2005, with the primary objective of raising and distributing funds to support tropical rainforest research and education projects.
The Skyrail Rainforest Foundation vision is "the protection of tropical rainforest worldwide through sound management, understanding and appreciation through research and education."