Village in the Rainforest
Kuranda
Kuranda, the
 

Village in the Rainforest has been attracting visitors for well over a century.
Kuranda is a fascinating mix of quirky surprises, colourful characters and natural beauty, all nestled amidst pristine World Heritage listed rainforest.

Over 100 Years Old
First settled in 1885, Kuranda became a hub of activity as it was located on the main railway line to Cairns.

Famous For
In the early years gold, coffee and timber attracted people to Kuranda. Since the early 1900s however, the town has been renowned as a tourist destination, with its wildlife attractions, markets, arts and crafts, cafes and restaurants.
Things to do in Kuranda
Depending on your itinerary and interests, we recommend allowing 2-3 hours exploring the world famous Kuranda Village.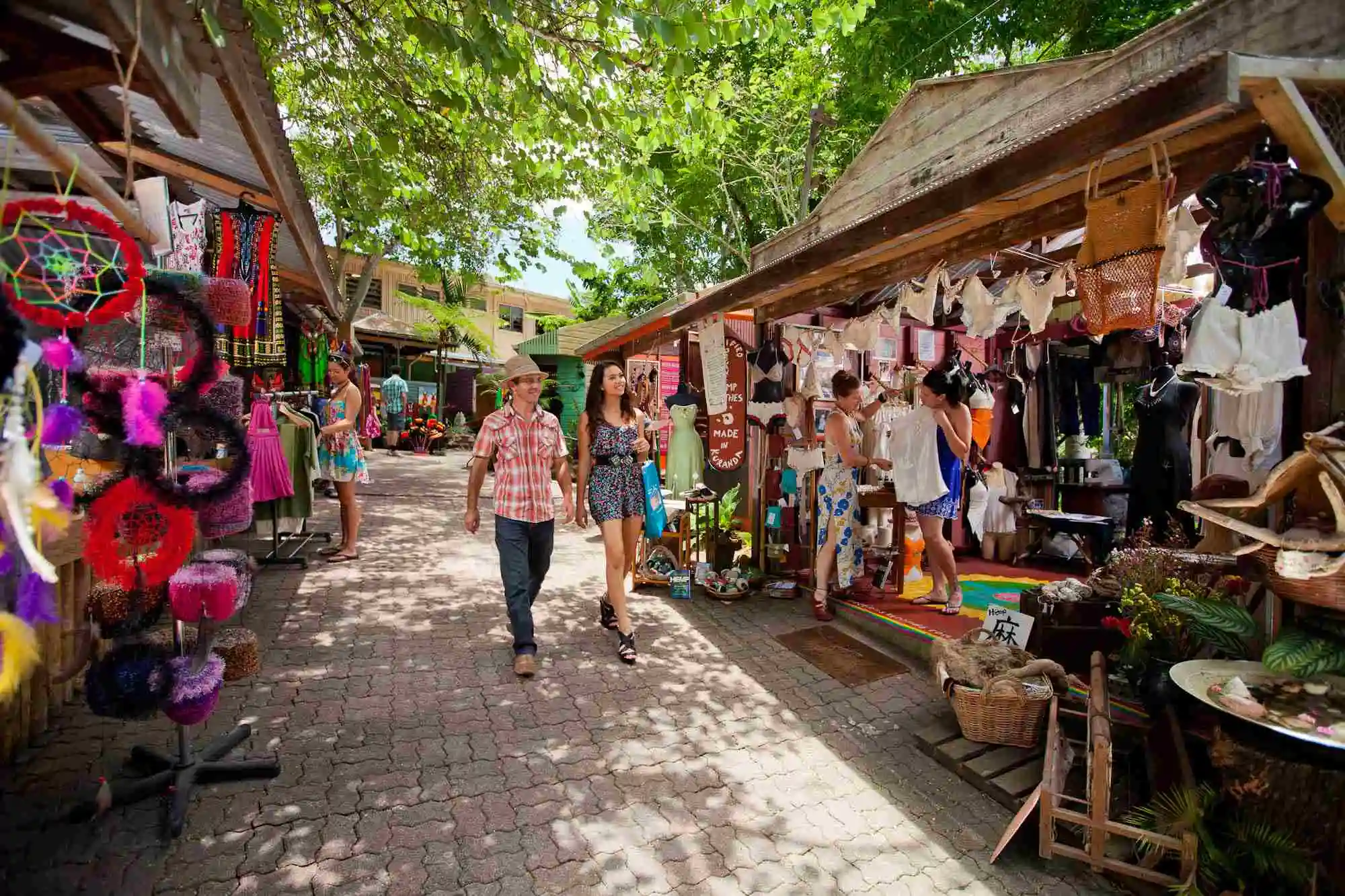 Explore the Village in the Rainforest
After arriving via Skyrail Rainforest Cableway or Kuranda Scenic Railway, enjoy the relaxed atmosphere of Kuranda, the village in the rainforest of Tropical North Queensland.
After stopping to admire the mighty Barron Falls, enjoy a spot of shopping in the village or take a few hours to wander around Kuranda's village centre & markets, there is so much to discover.
Restaurants and Cafes
Spend time eating and drinking your way through the quirky and quaint streets of the village. Discover local food stalls of coffee, honey, tropical fruit smoothies and many cafes including local and international cuisines in a tropical and relaxed setting.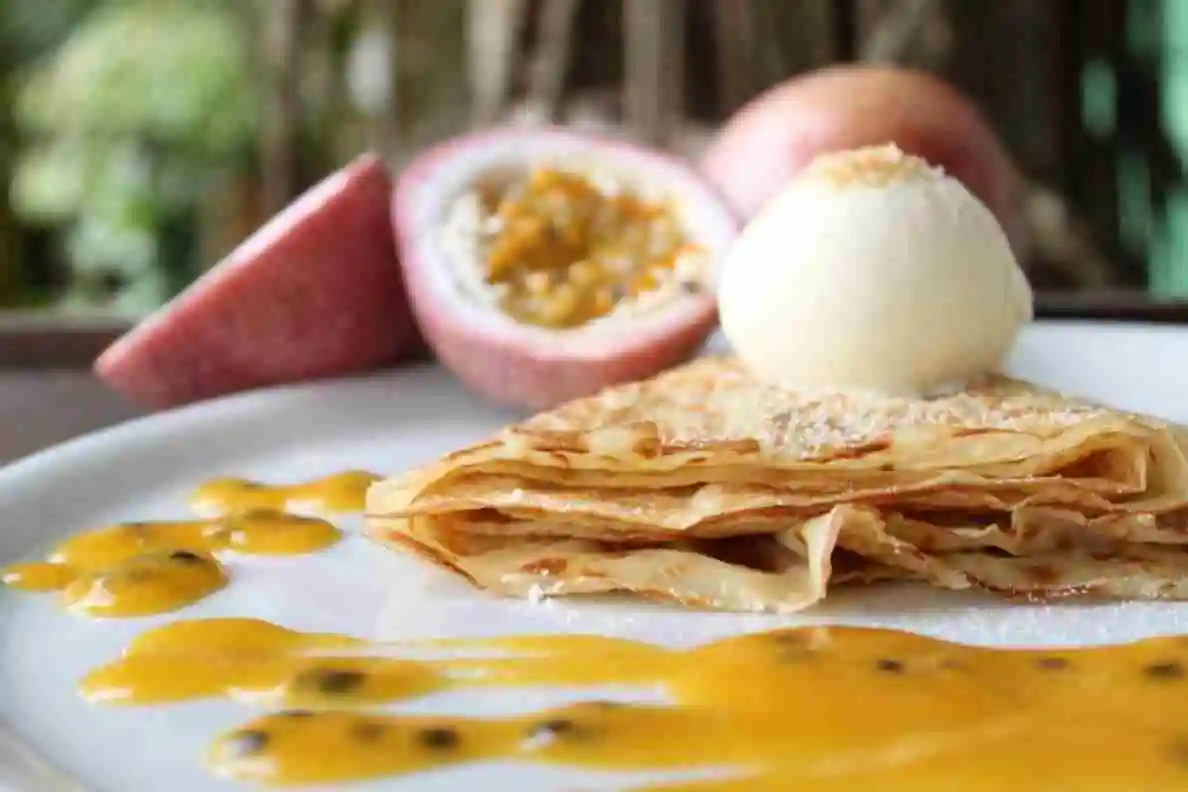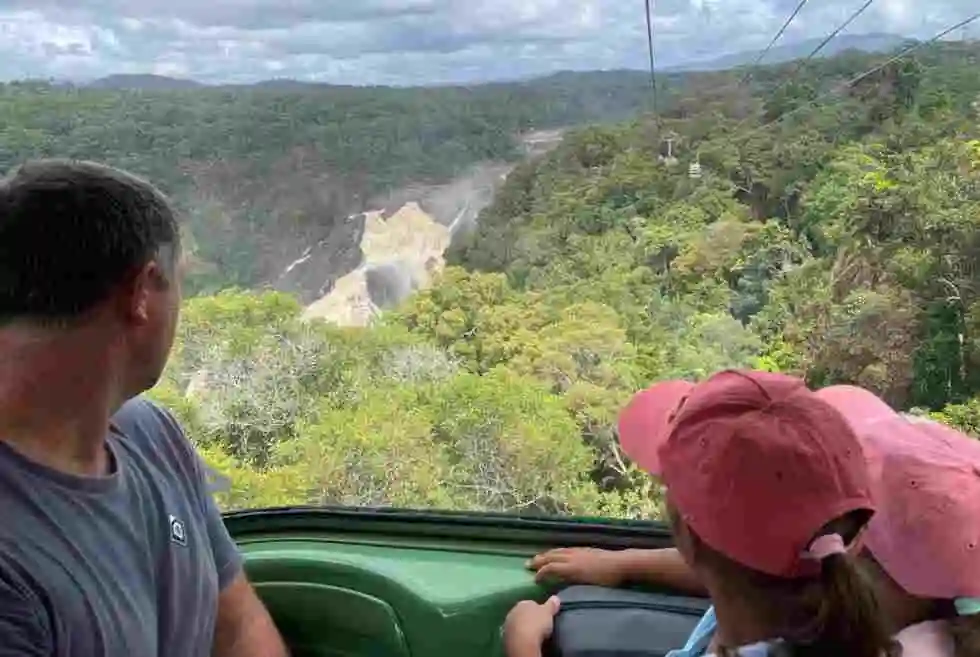 Family Fun in the Village
Need help planning your day with the kids?
Finding things to do with kids and keeping the whole family entertained can be a challenge, but for visitors and locals alike a visit to Kuranda will tick everyone's boxes. Rain or shine it's hands down one of the best days out with kids Cairns has to offer. Get the crew together for a day of family fun in Kuranda!
Walking Trails
No need to plan a big day out with hiking boots, gel packs or an early start to enjoy the Kuranda Village walking trails.
Let us share some short walks which will put you deep in nature and leave you feeling refreshed. Right in the heart of Kuranda Village and the Wet Tropics World Heritage, Barron Gorge National Park area.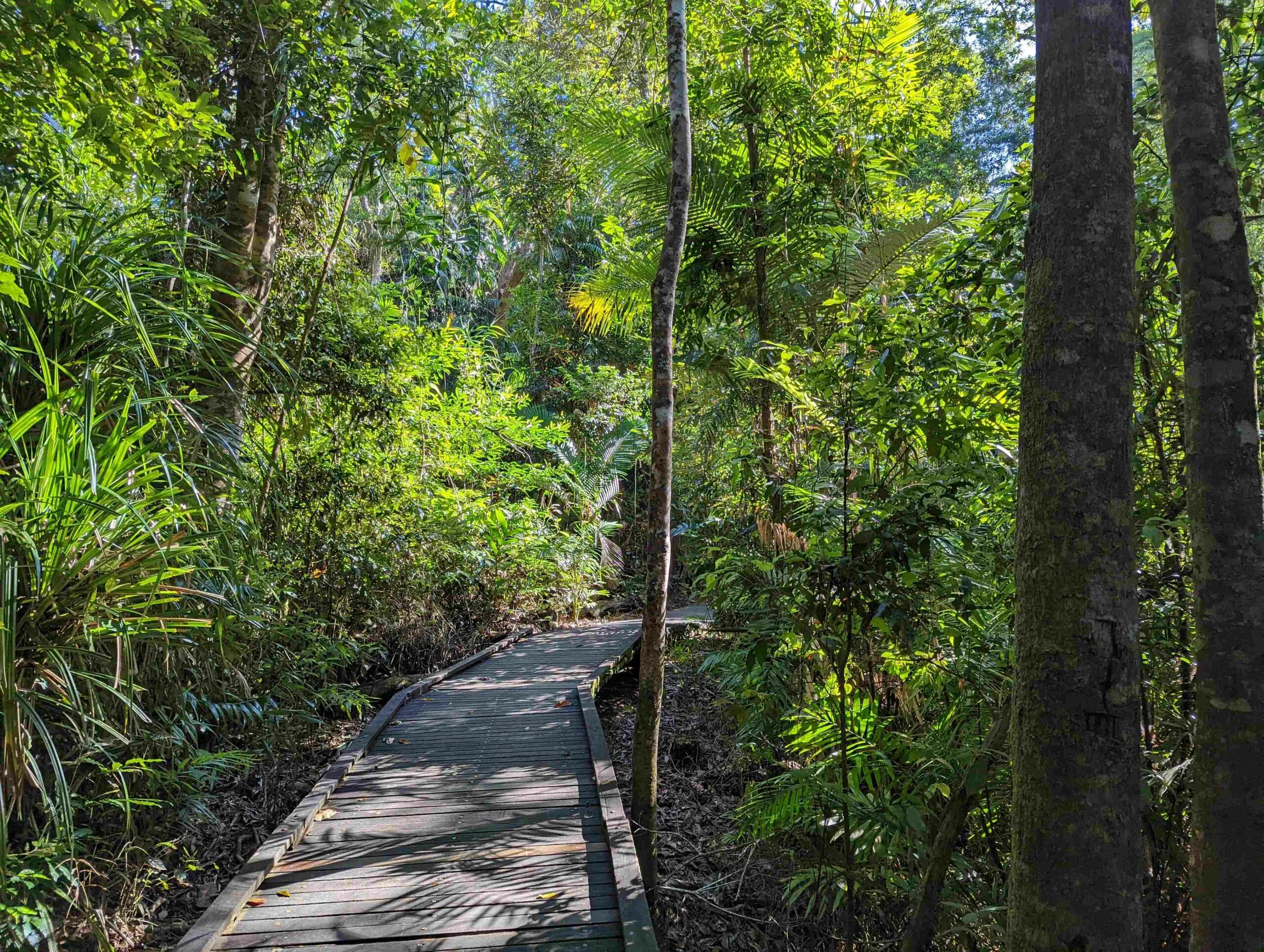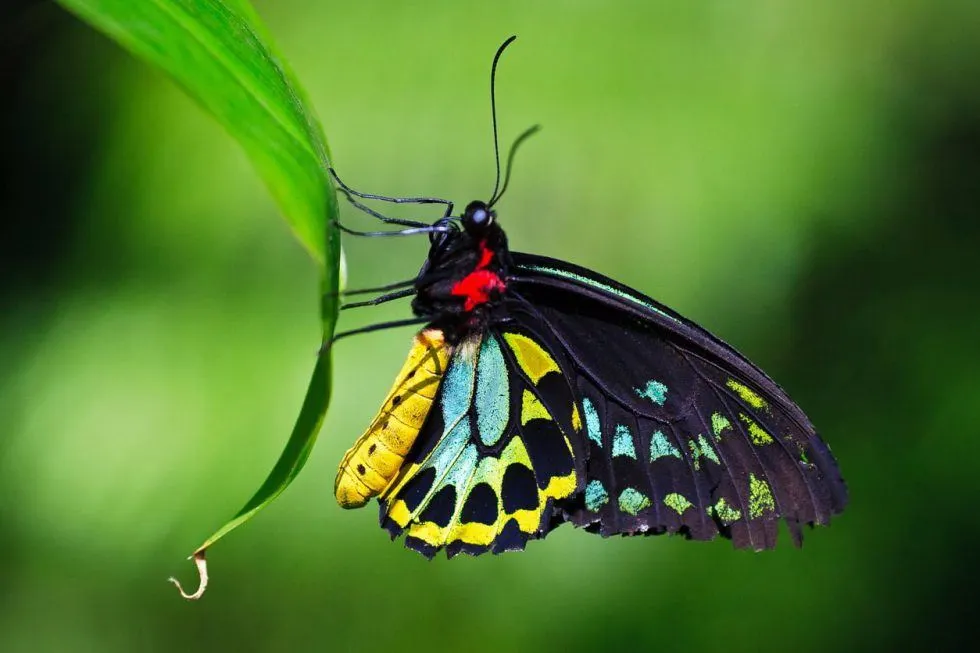 Wildlife Experiences for the whole family
Whether you are travelling solo, as a family or on a friendcation you can enjoy an up close and personal animal adventure.
Explore a wilder side of Kuranda with a range of attractions to visit, for an Australian and International animal encounter.
The Kuranda Riverboat
A locally owned and operated experince, the Kuranda riverboat is a 45 minute cruise rich in history.
Since 1982 it has provided visitors to the region with a warm welcome and a relaxing cruise, packed with knowledge from local guides of the ancient rainforest's diverse ecosystem and fascinating flora and fauna.