Community clean up!
There is a great feeling you get from rolling your sleeves up, grabbing a sack and rubbish pickers to clean up a community green space!
Just ask our Environmental Rangers Team!
For a second year running our Environment Team collaborated with Tangaroa Blue Foundation to complete an epic day of rubbish removal from our community.
Tangaroa Blue is a fantastic foundation that is dedicated to the removal and prevention of marine debris Australia wide. They have created the Australian Marine Debris Initiative (AMDI) Database to stop rubbish at its source and preventing it from flowing into coastal environments.
Tangaroa Blue Foundation has removed over 22,283,234 items from the environment in over 30,993 community clean up events! 
Our Environment Team's mission was to collect rubbish from three separate locations. Starting at the edge of the Wet Tropics World Heritage area here at Skyrail's wildlife corridor, under the Smithfield bypass to Cattana Wetlands, and finishing with a beach clean up at Half Moon Bay, Trinity Beach.
At Skyrail, we understand that our beautiful little pocket of the Wet Tropics World Heritage Rainforest is intrinsically linked with the stunning Great Barrier Reef, and act as custodians of this fragile, globally significant environment in which we work to protect for future generations.
Our Environment Team collected 61.7 kilograms of rubbish in total over a 6 hour clean up. The 16 bags, 742 items, were sorted into categories for counting and reporting with the Tangaroa Blue Foundation. This year, once again, plastics were the main environment contaminant closely followed by paper, labels and tickets.
Volunteering their time has given our Environment Team another sustainability goal to help reduce the amount of waste ending up in our waterways and in the ocean, and a continued purpose to improve the community, nature and environment for all to enjoy!
It is easy to get out into the fresh air and help clean up, regenerate a green space or support environmental projects. Join Tangaroa in their community clean-up's. Volunteer your time for a great cause such as Clean up Australia Day or Tropical Tree Day and help plant trees!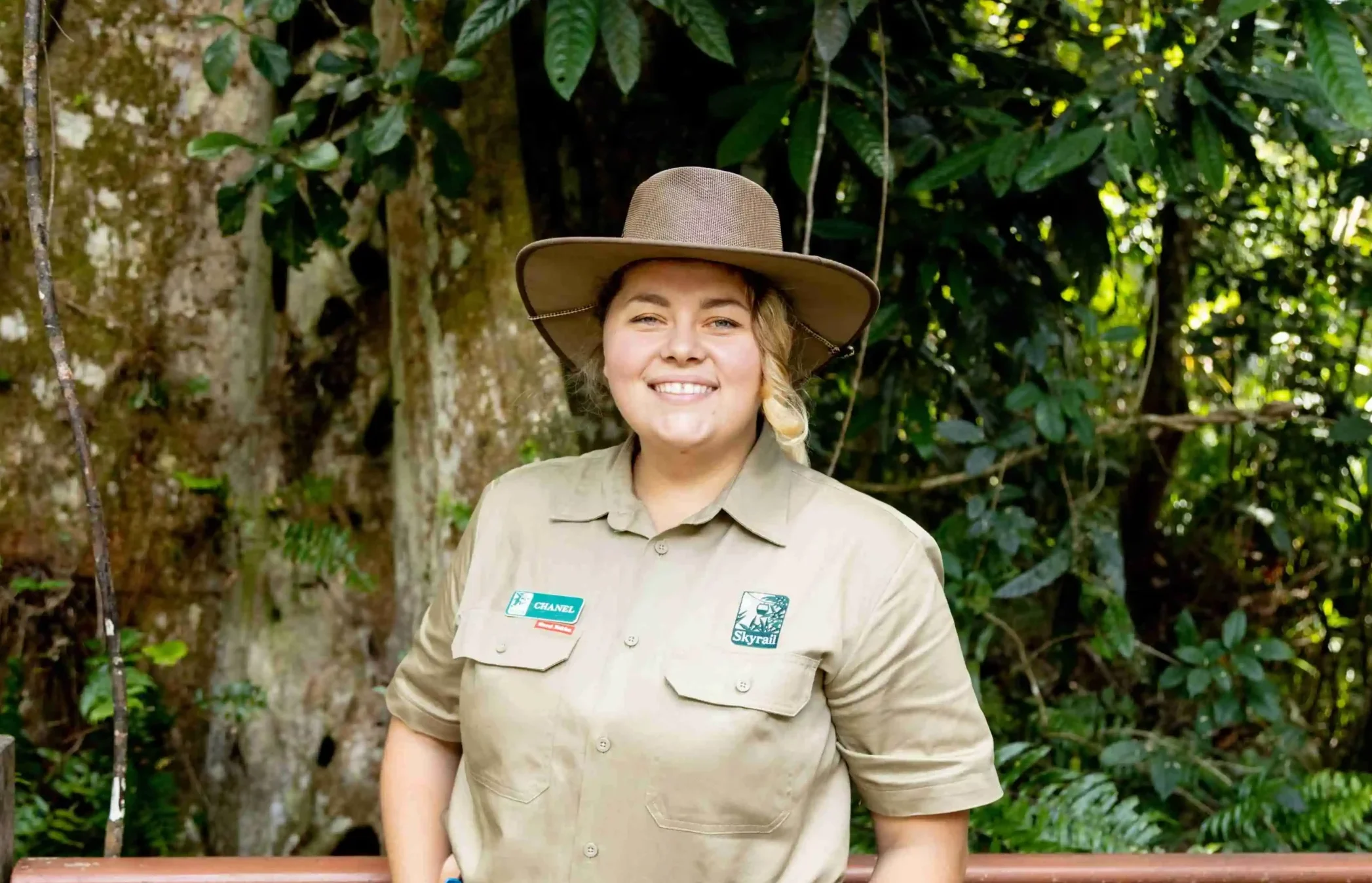 Ranger Chanel
Skyrail Environment Team
"I am really proud of our Environmental Rangers efforts at this years clean up. It makes my heart happy to clean up the environment, creeks, road side and beach. I admire Tangaroa Blue Foundation and their mission. It has been wonderful to team up with them on this project. I look forward to many more community clean up events in the future."