Skyrail introduces an Electric Vehicle Charging Station
Situated in the home of the oldest tropical rainforest on Earth, Skyrail Rainforest Cableway is committed to world class sustainable tourism.
As an iconic tourist attraction, Skyrail's Smithfield Terminal was chosen as one of the ideal locations to implement an electric vehicle charging station.
This station forms part of an electric car 'superhighway.' Currently the longest in the world in a single state, stretching from Coolangatta in South Queensland to North of Cairns (approximately 1800 km/1100 miles), this superhighway is a fantastic step forward in environmental tourism.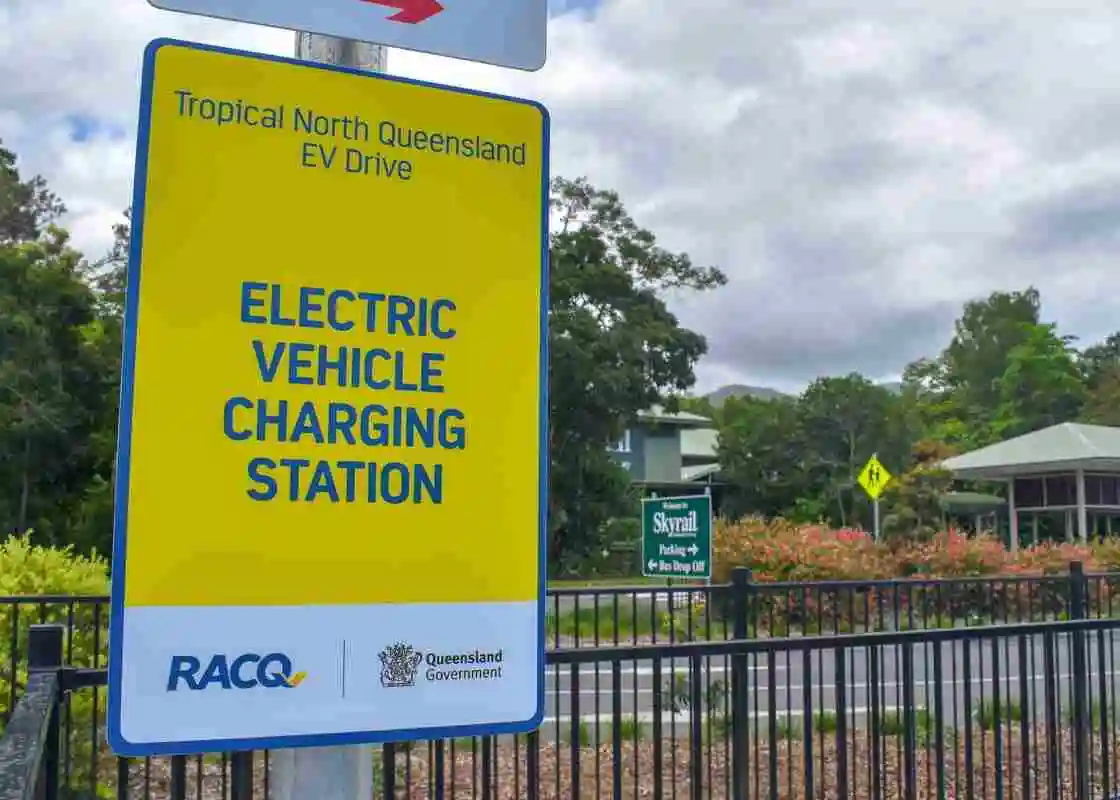 The electric vehicle charging station at Skyrail joins Cairns stations at Hartley's Crocodile Adventures, Mossman Gorge Visitor Centre, Paronella Park, the Historic Village of Herberton, Coffee Works Mareeba, Cairns Esplanade, Stockland Cairns, the Reef Hotel Casino, the Pullman International Hotel and the Cairns Pier.
Launched on the 1st of November 2019, electric vehicle drivers can feel comfortable in the knowledge they can easily explore the major sights of Tropical North Queensland.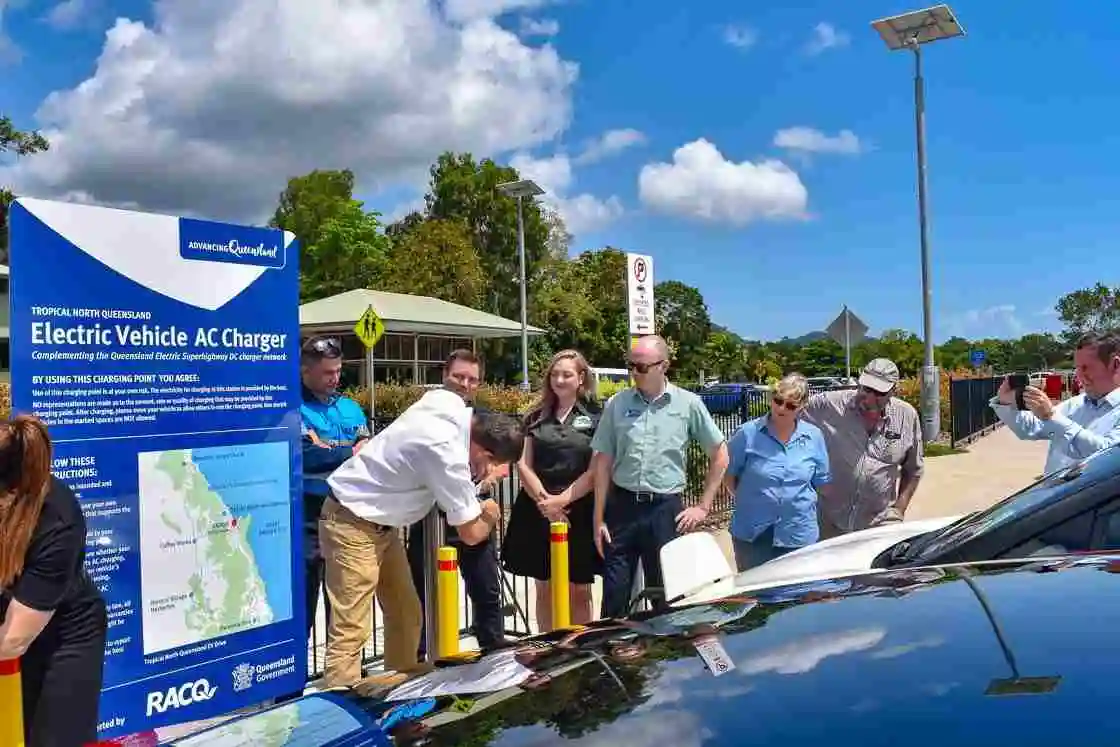 For the first 12 months, charge your electric vehicles for free at the front of Skyrail Rainforest Cableway's Smithfield Terminal. Jointly funded by the Queensland State Government and RACQ, this 12-month trail paves the way for future environmental and sustainable practices.
We look forward to welcoming you to Skyrail Rainforest Cableway and #TheAncientRainforest soon!