The ultimate family day out in Kuranda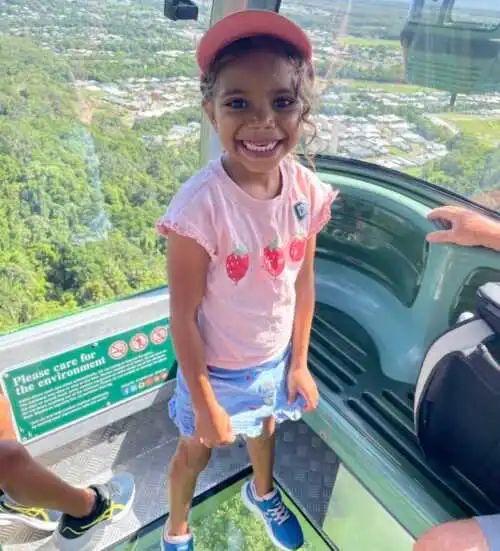 Diamond View was a big hit! Soaking up the extra views on Skyrail's glass floor gondolas.
Finding things to do with kids and keeping the whole family entertained can be a challenge, but for visitors and locals alike a visit to Kuranda will tick everyone's boxes. Rain or shine it's hands down one of the best days out with kids Cairns has to offer. Get the crew together for a day of family fun in Kuranda!
Start with Skyrail Rainforest Cableway, perhaps the most iconic rainforest experience in Australia. It's a breeze to drive and park at Skyrail's Smithfield Terminal just 15 minutes from downtown Cairns or the Northern Beaches. Skyrail delivers on every level – spectacular views of the world's oldest rainforest, fascinating stops, awesome Ranger Guides, a great app to enhance the journey and photo opportunities by the bucketload.  So much fun, we really didn't want to get off.
Allow 1.5 hours for the Skyrail experience including two stops. Don't miss the Ranger Guided Tours at Red Peak Station, which really brings the rainforest alive, and The Edge Lookout with its panoramic views of the mighty Barron Falls and gorge.
And if budget allows, take the excitement to fever pitch with the Diamond View glass floor gondola upgrade. Weeks later our six & seven year old are still talking about it!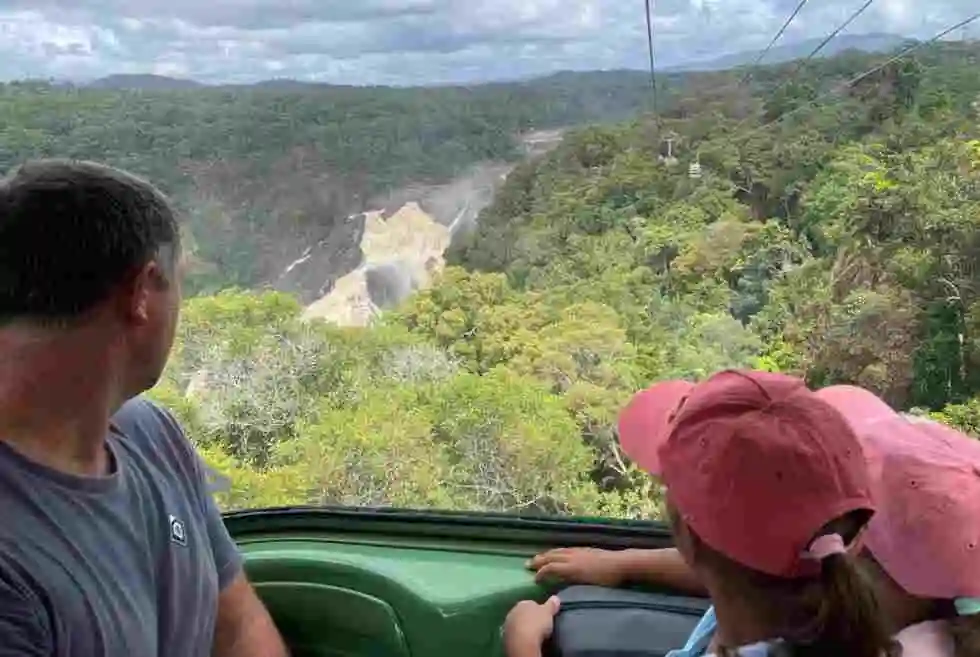 The Tropical Mama family enjoying the views across Barron Falls
Kuranda – the Village in the Rainforest – has so much charm and warmth, and is just a ten minute walk from the Skyrail Terminal.  The whole village is family friendly with great cafes, shops and of course the famous Kuranda Markets, but for the ultimate family fun you can't beat the Kuranda Wildlife Experience. This combo pass includes entry to three great family attractions – Koala Gardens, Birdworld and the Australian Butterfly Sanctuary – all within a few minutes of each other.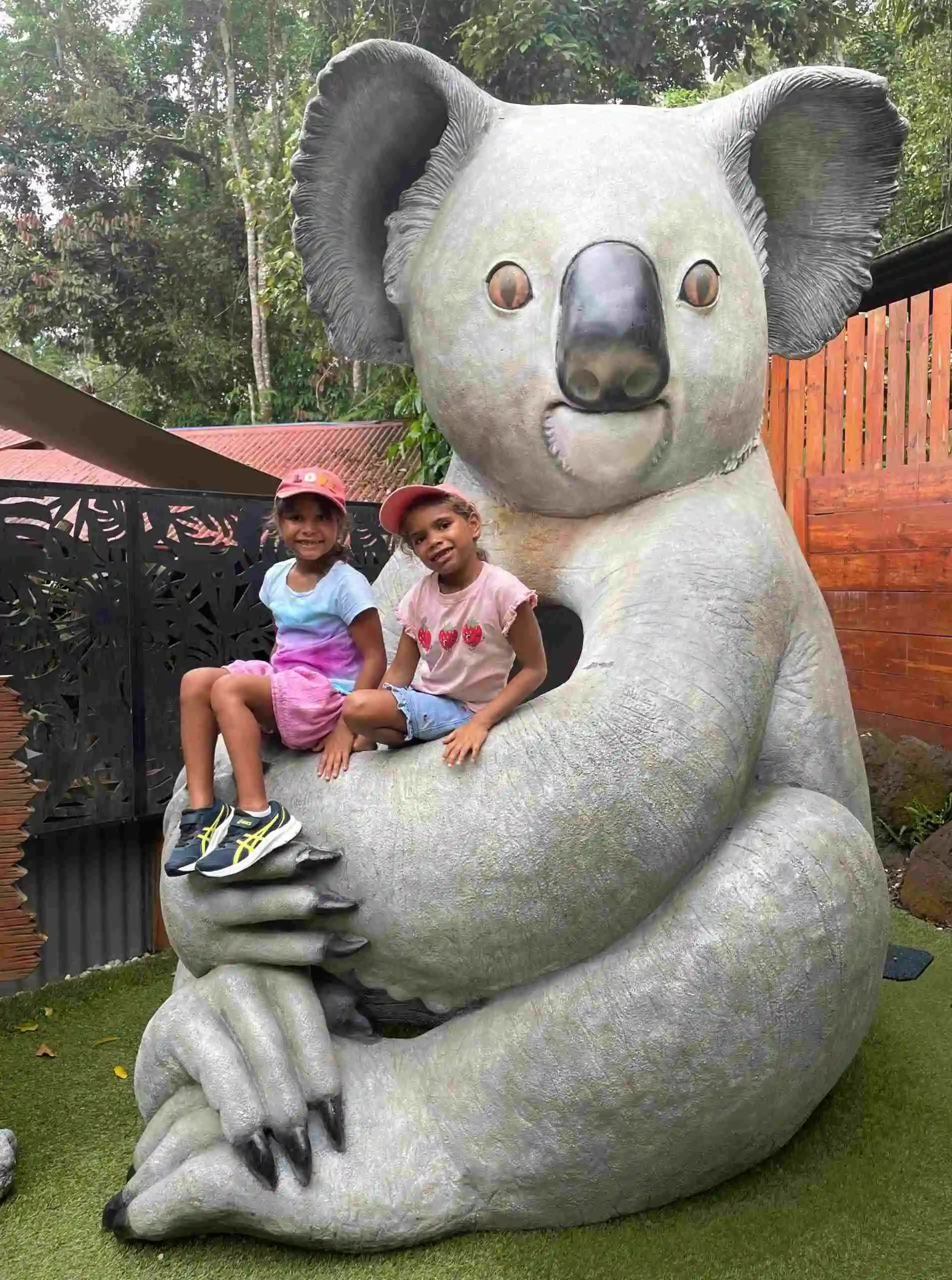 A Koala cuddle in reverse!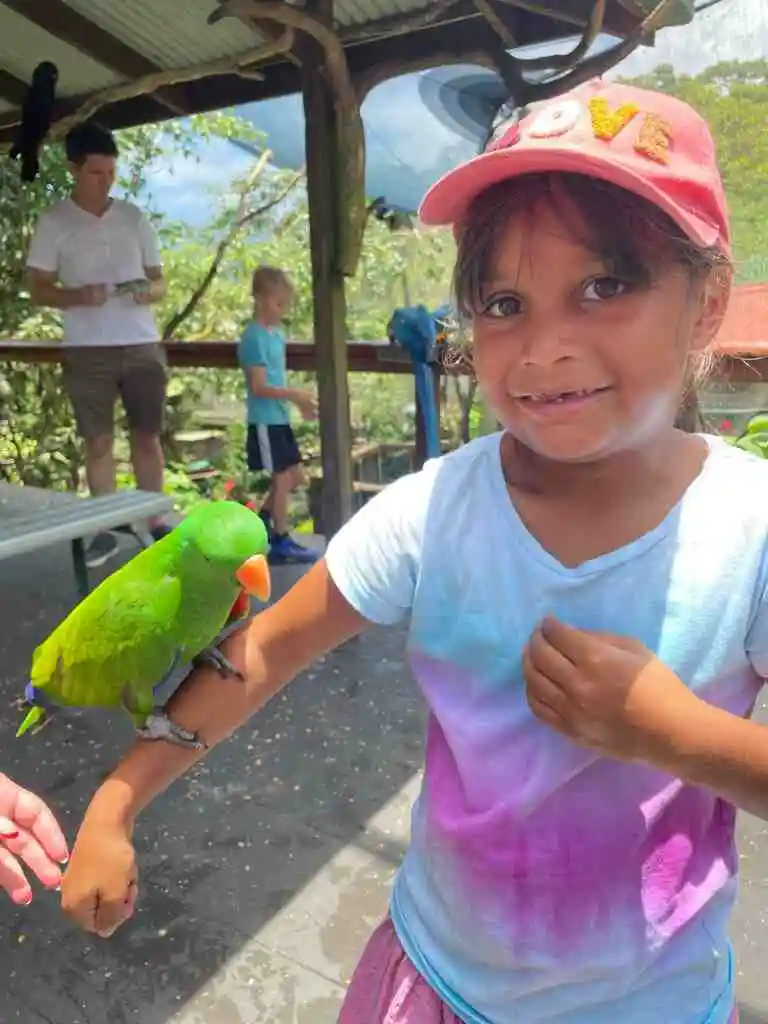 Careful what you wish for – Making friends with the locals!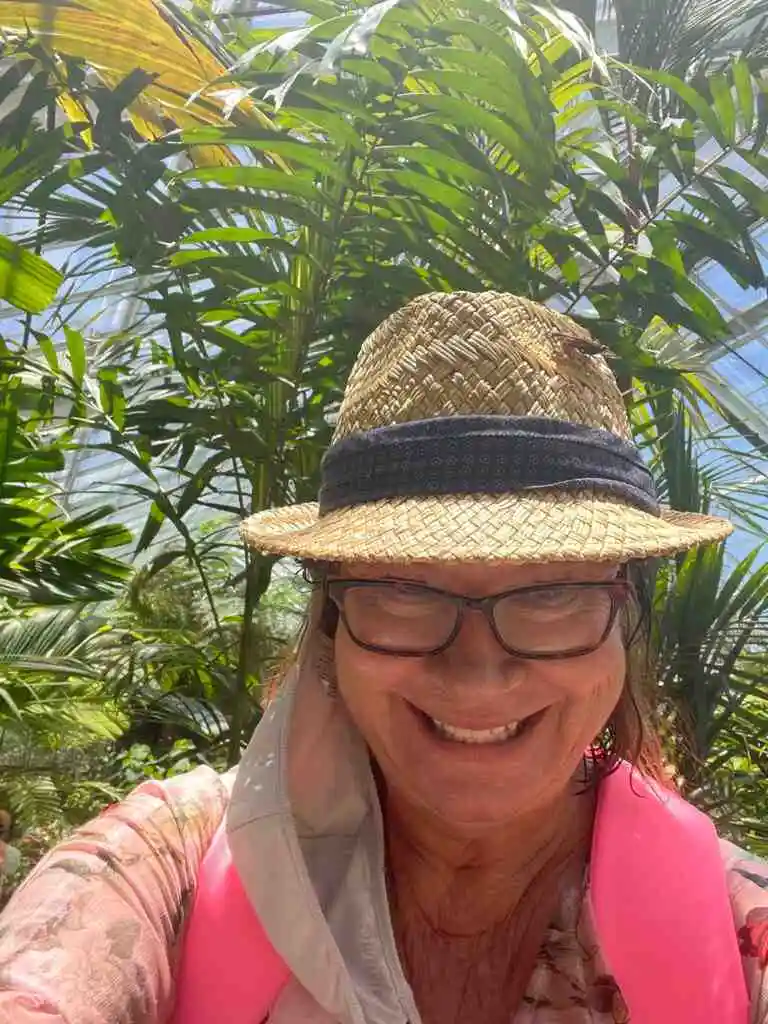 That's a butterfly on my hat and i'm pretty excited about it!
The three wildlife experiences are completely different and complement each other perfectly.  They're a great opportunity to get your kids up close and personal with some of the most lovable (and some fearsome!) native wildlife of tropical north Queensland.  At any age it's a thrill to hand feed beautiful (and rather cheeky!) birds and summon all your nature-communing skills to attract a gorgeous butterfly to land on you (top tip: wear white), but you can also book a cuddle with a Koala for a special family memory.
Allow at least 3 hours in Kuranda to cover the three wildlife parks, take a wander through the two market locations – the Kuranda Original Rainforest Markets & the Kuranda Heritage Markets – and sit down for some lunch and a locally made ice-cream. If you have a little more time, you can also add in a round of mini-golf at the original markets , join a 45-minute cruise along the Barron River with Kuranda Riverboat Tours or pre-book the free shuttle bus to the popular Rainforestation Nature Park. Rainforestation combines unique Army Duck tours, a Koala & Wildlife Park and the award-winning Pamagirri Aboriginal Experience and you can do the whole thing in around 2.5 hours.
The fun doesn't stop on the way home either, although you can do this part sitting down! Kuranda Scenic Railway is the perfect way to wind your way back to Cairns on a journey that combines history and heritage with incredible tales and breathtaking scenery.  It's entertaining and inspirational from start to finish with a great commentary and – the highlight for our kids – 15 hand-carved tunnels that had them squealing with delight every time.
Go Gold Class to include delicious local produce and a glass of wine or beer, but however you travel keep your camera handy for some jaw-dropping views.
The journey takes around 1.5 hours with one or two departure times depending on the season and it's best to book the Skyrail and Kuranda Scenic Railway combo package for simplicity.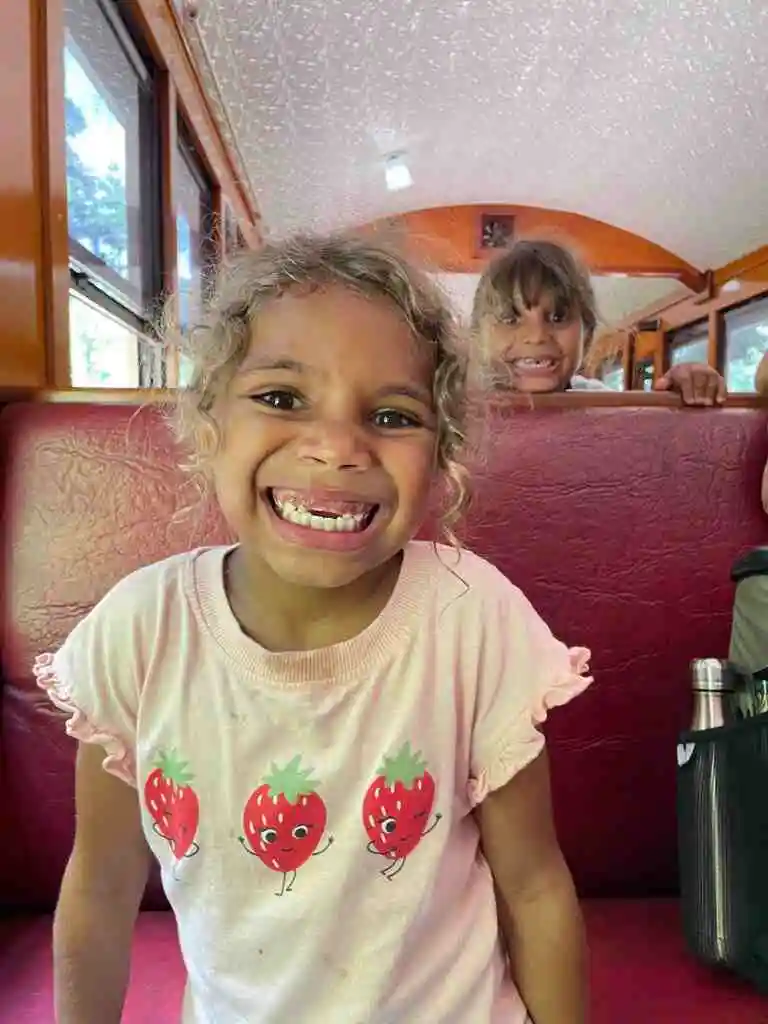 All smiles on Kuranda Scenic Railway!
Of all the things to do in Cairns with kids, a day trip to Kuranda is a winner whatever the weather, with a chance to see the majestic Barron Falls in their full glory if it's raining. If you're visiting Cairns it's an absolute must-see, but if you're locals like us do yourself a favour and take an epic holiday-in-a-day that'll remind you just what an incredible place we live in.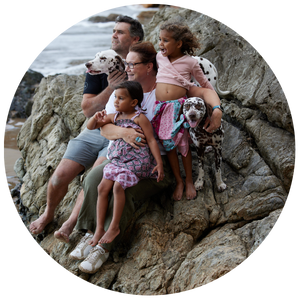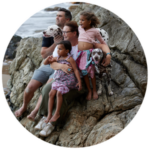 By Guest Writer, Tropical Mama:
Tropical Mama has lived in Cairns and the Daintree Rainforest for 25 years and is passionate about sharing the unique experiences of Tropical North Queensland with her extended family.