Epic long weekend adventure in Cairns
Cairns is an incredible destination to soak up the sun and have an epic long weekend Cairns adventure!
There is no place like it, where the reef meets the rainforest and with so many exciting things to get outdoors and enjoy!
We know, a long weekend is not enough time to experience all Cairns has to offer, but we have created the perfect long weekend itinerary, so you get to enjoy some highlights during your Tropical North Queensland mini break.
Get ready…we have a lot to pack into this exciting adventure!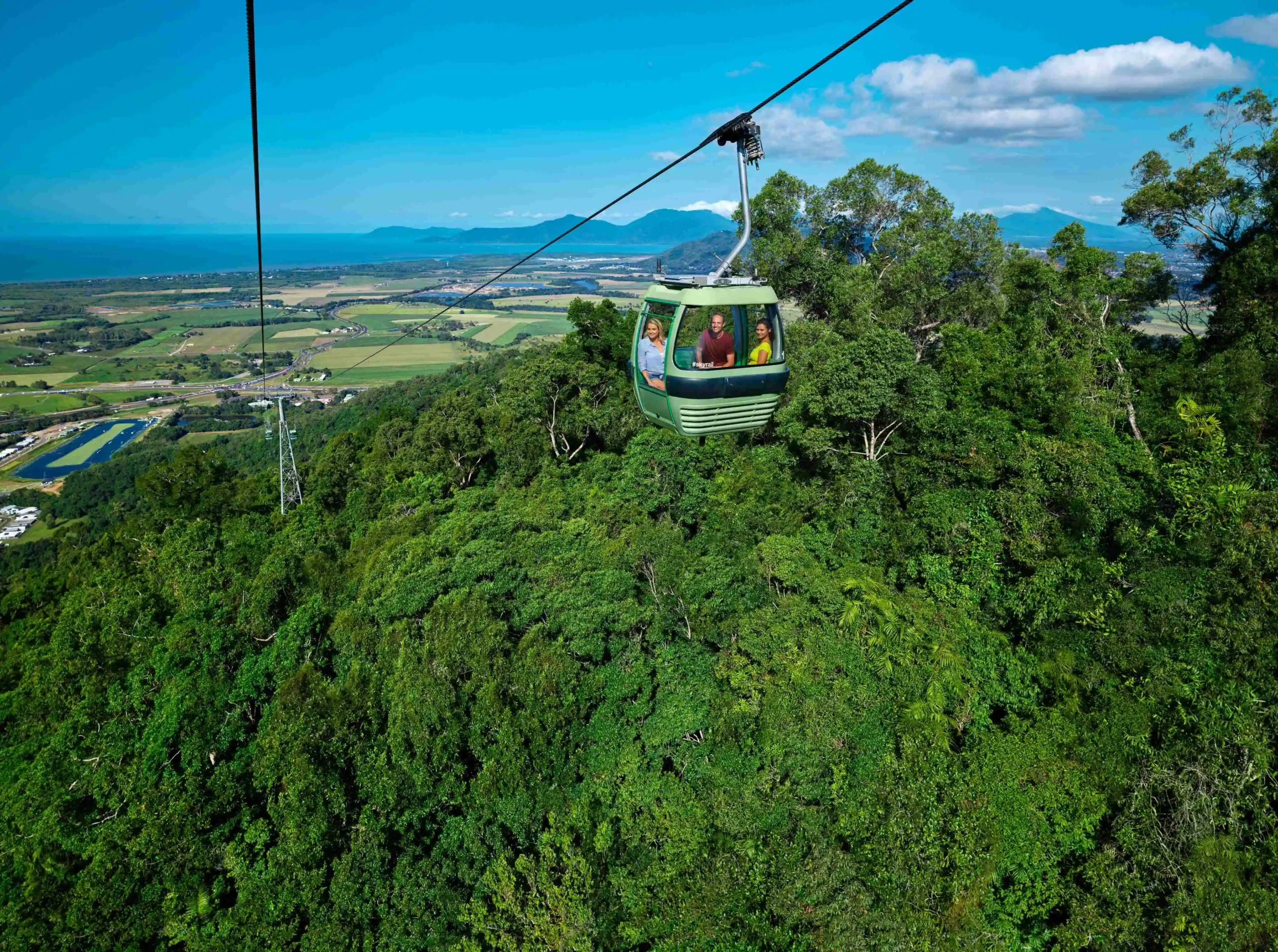 Glide above the ancient rainforest
Day 1: Skyrail Rainforest Cableway & The Scenic Railway
Discover an ancient world!
We agree with Sir David Attenborough this little pocket of Wet Tropics World Heritage rainforest is "The most extraordinary place on earth".
Immerse yourself in the sights, sounds, smells and tranquility of one of the world's most botanically fascinating tropical rainforests, which has remained relatively unchanged for over 130 million years!
Sit back and enjoy the birds eye view from your gondola, gliding just metres above the rainforest canopy. Skyrail Rainforest Cableway takes you over and through The Ancient Rainforest with two stops for you to get off and explore at the forest floor.
Discover Red Peak, the home of lush ferns, climbing palms and giant towering 400 year old Queensland Kauri Pines. Meander the rainforest boardwalks and join a complimentary Ranger Guided Tour to unlock the secrets of this prehistoric landscape. Learn the epic story of survival through evolution in the Rainforest Discovery Zone and keep your eyes peeled for a Southern Cassowary wandering through the rainforest.
Get up close with Barron Falls, Din Din. An impressive 125 metre waterfall with 4 drops, beautiful in any season but particularly impressive after some refreshing summer rain. Step onto The Edge Lookout, a suspended walkway with a glass floor section to enjoy awe-inspiring panoramic views and down into the deep rugged gorge below.
Your ancient rainforest experience takes you to the quirky Kuranda Village, where there is so much to enjoy!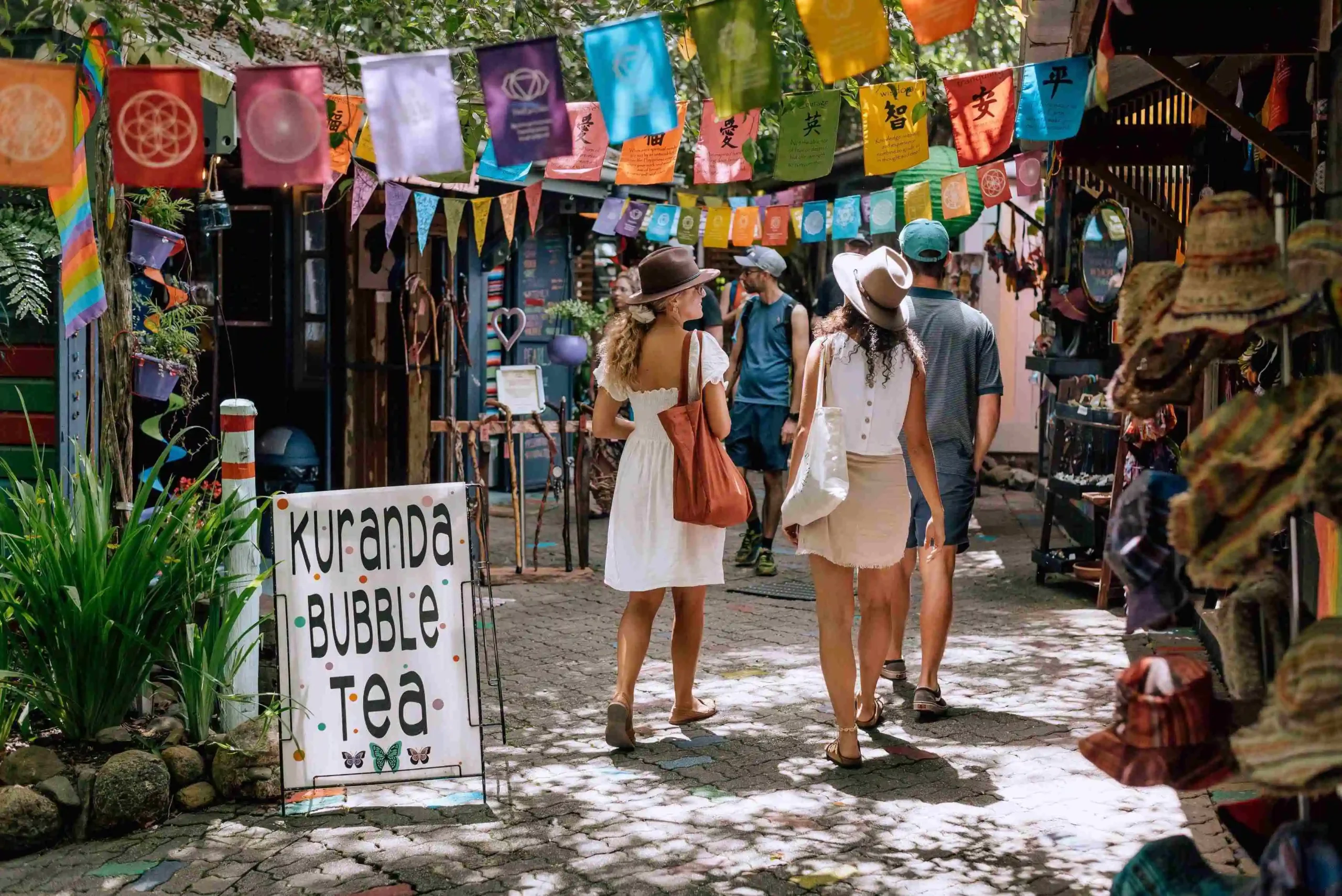 Explore Kuranda Village Original markets
Explore the village in the rainforest
Kuranda Village, known as Ngunbay to its traditional Djabugay owners is 'the place of the platypus'. This small rainforest village is bursting with culture, arts and traditional heritage.
Spend a few hours exploring all Kuranda has to offer, including the quaint Original Markets and Heritage Markets for some local crafts, jewellery, fashion and souvenirs.
Enjoy a lunch break in one of the several cafes and restaurants, or on a warm day, indulge in a locally made ice cream before perusing the art galleries. There is so much creative talent in Kuranda, there are galleries to explore up and down the village including the Kuranda Arts Co-Operative which showcases many local artists.
Enjoy a Tropical North Queensland animal encounter in one of the several wildlife attractions, Birdworld, Koala Gardens, The Australian Butterfly Sanctuary or Rainforestation Narture Park.
There is so much to do in Kuranda, it will be hard to decide what to enjoy first. We have other great blogs full of Kuranda information and ideas to explore the village in the rainforest.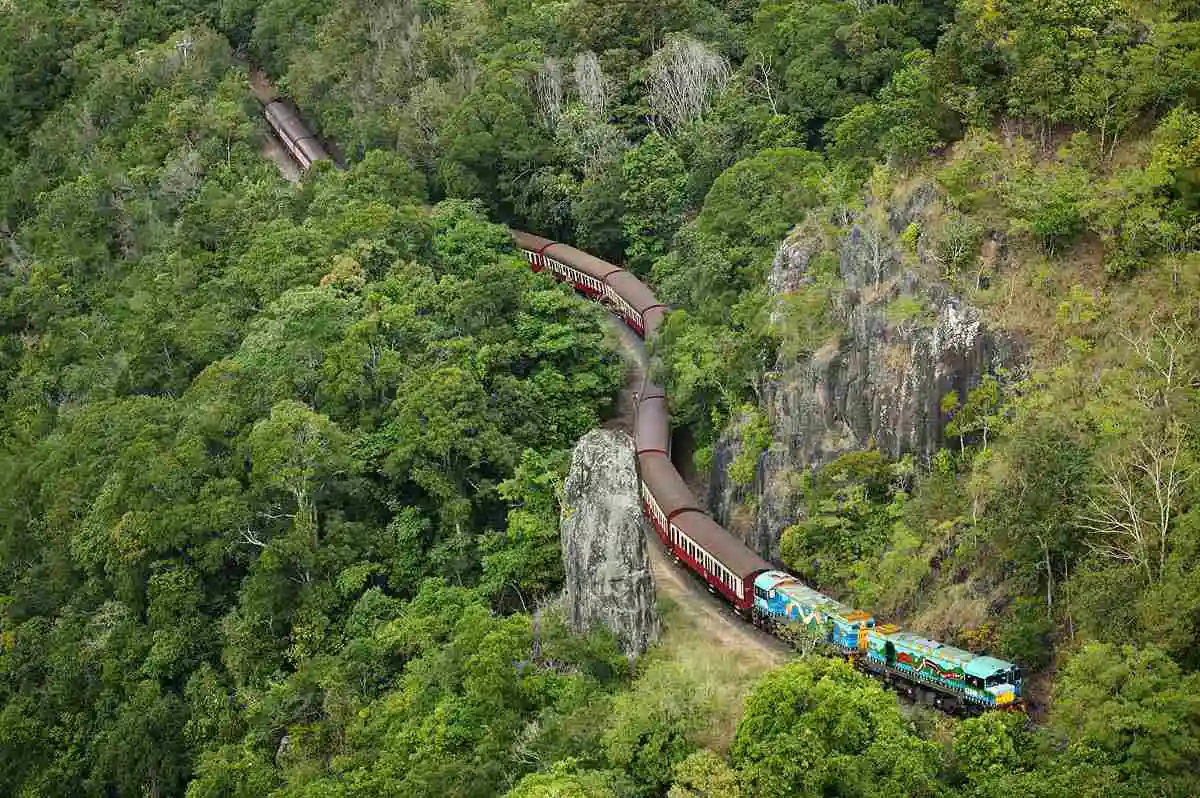 Scenic Railway winding through the tropical rainforest
Enjoy the historic railway
The Kuranda Scenic Railway gently winds its way through picturesque scenery of the Barron Gorge National park from Kuranda Village to Freshwater Station you can experience a heritage railway like no other!
Discover 100 year old traditional train carriages with a warm, rustic feel that takes you back in time!
For some extra luxury their gold class is an exclusive upgrade, which offers you lounge style chairs and afternoon tea with a selection of locally produced delicacies brought to you by a dedicated host.
The journey from Kuranda takes approximately 90 minutes, passing through 15 tunnels, 37 bridges, spectacular waterfalls and more! So have your camera ready!
Day 2: The Great Barrier Reef
Where else are you going to go after the rainforest, but of course get out to explore the Great Barrier Reef!
It's not going to be an easy decision who you will jump aboard and head out on the open water with, but we can guarantee it will be a spectacular underwater adventure!
The Great Barrier Reef's natural beauty stretches for 344,400 square kilometres off the coast of Queensland and has so much to offer avid snorkelers and divers.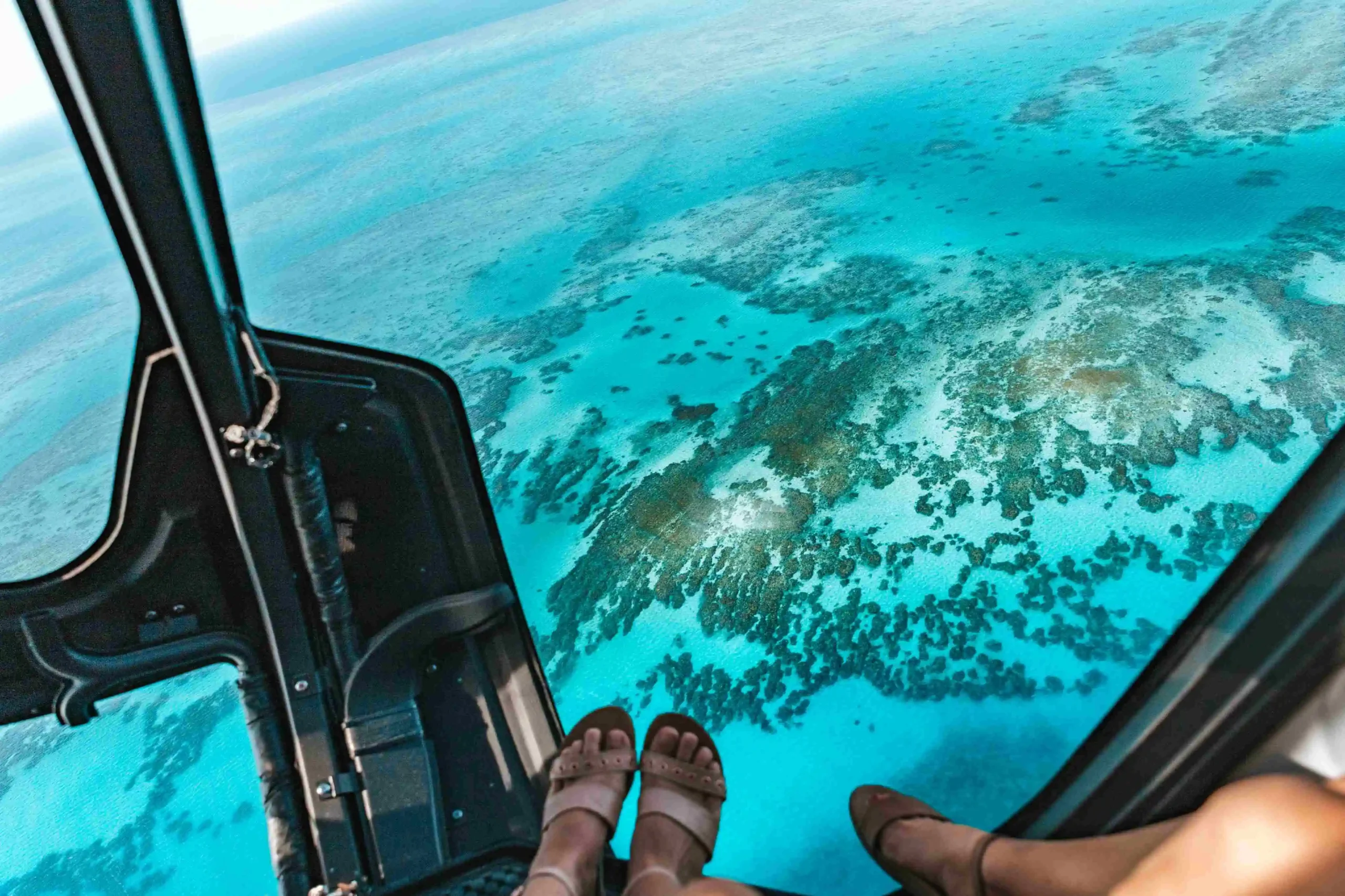 Fly to the Great Barrier Reef with Nautilus Aviation (Image credit TTNQ)
Sustainable underwater adventure
Downunder Cruise and Dive is a locally owned and operated reef vessel for over 30 years, and is Advanced Eco Tourism certified, Citizens of the Great Barrier Reef and a sustainable tourism provider. They do a great job of educating you during your reef experience on the importance of conserving the Great Barrier Reef together.
Their 35 metre luxury superyacht 'Evolution' is Cairns fastest reef vessel and guaranteed to provide you with an unforgettable experience. You will enjoy five hours on the reef visiting two different and diverse reefs such as Norman, Hastings or Saxon which were chosen for their exceptional coral density and prolific marine life.
Did you know if you want to make your reef experience extra special you can add a scenic flight to see the reef from the air!
Downunder Cruise and Dive teams up with luxury helicopters, Nautilus Aviation, for a truly spectacular reef experience. You can enjoy a 25 minute scenic helicopter flight over the reef and sand cays before arriving at their exclusive helicopter pontoon or a 10 minute scenic flight at North Hastings Reef.
There are so many great Cairns reef experience providers you can also explore with such as Ocean Spirt Cruise , Reef Magic Cruises, Great Adventures, Dreamtime Dive and snorkel,  Passions of Paradise, Quicksilver Cruises, plus more!
After a big day underwater you will arrive back in Cairns just in time for a sunset drink!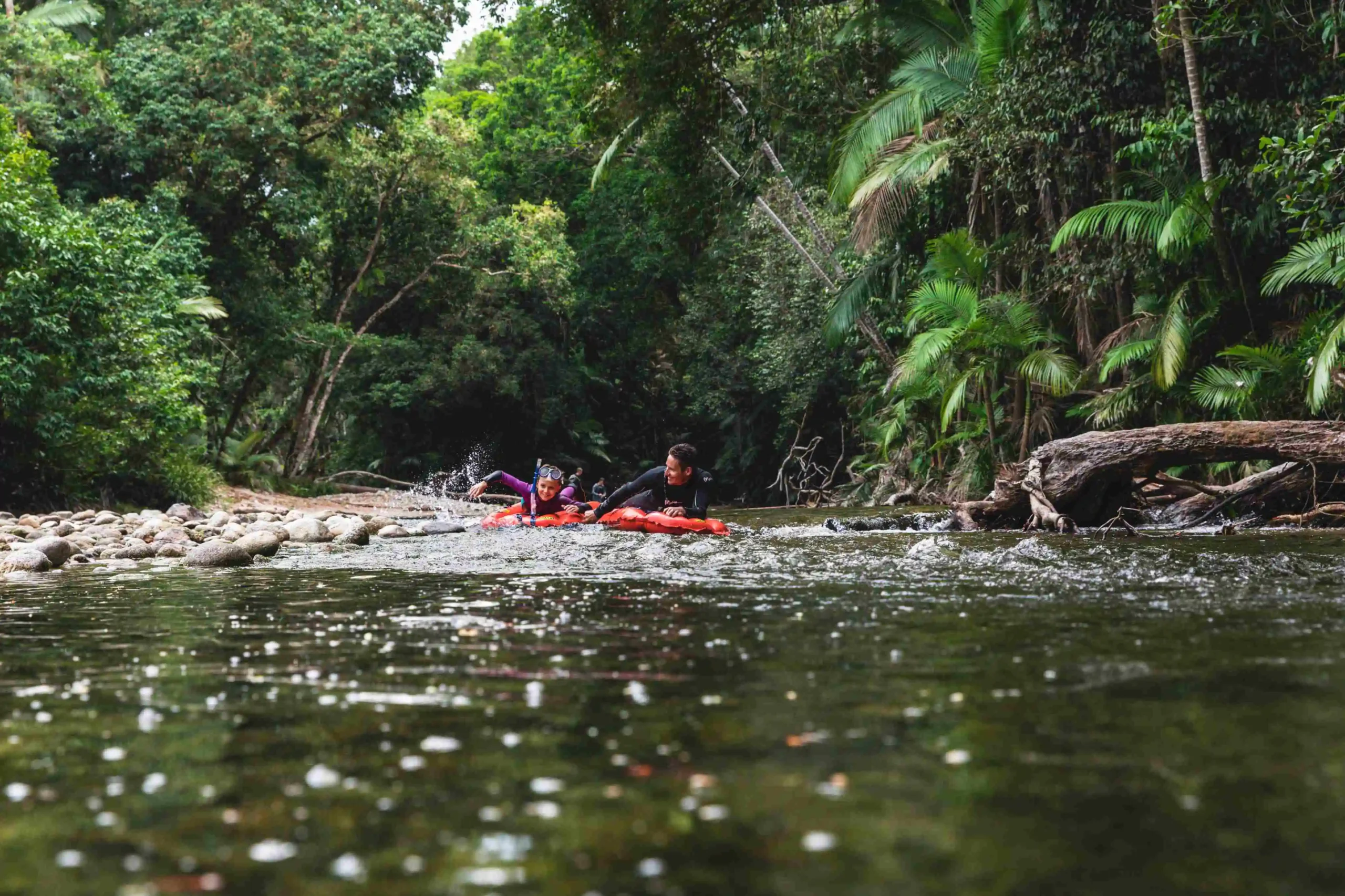 Float the day away with Back Country Bilss Adventures (Image credit TTNQ)
Day 3: Like a local
After two big days of adventure, it makes sense to slow tings down a little! But, not too much, we still want to have some fun!
Rainforest river float
So, lets start with a relaxing rainforest river float! That's right, you will be drifting down the Daintree river with Back Country Bliss. Enjoy a moment of serenity as you lay back and float gently downstream, watching fish dart around the river stones and listen to the birds singing above you. Sounds perfect right! Enjoy some swimming, snorkelling and a short rainforest walk all included in your package.
This half day tour will set you on the right path for a great day so let's see what's next…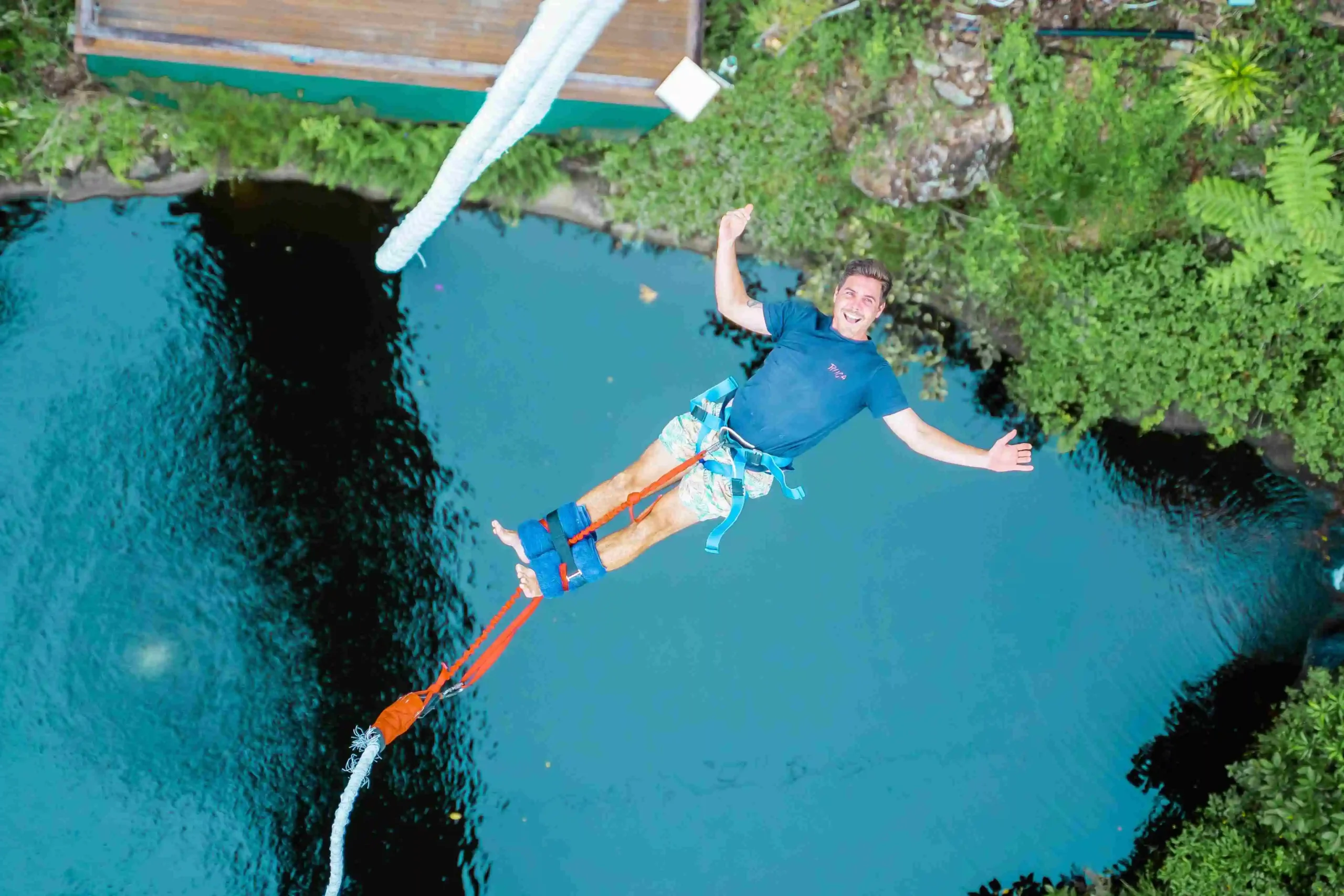 Thrill jump at Skypark Cairns (Image credit TTNQ)
Thrill seeking legends
Keeping the adrenaline pumping you go to Skypark by AJ Hackett. Be brave take a deep breath and get ready for a thrill! Jump from 50 metres above the natural lagoon with up to 16 jumping styles, so we are sure there is one for you! Enjoy speeds of up to 120km/hour in 3.5 seconds on their multiple person swing and remember to smile for the camera!
If you don't feel brave enough to jump yourself, grab a drink or snack from the bar, sit back and watch the local legends as they climb high, get their heart racing and seek the thrills!
Shred on the water skis
Cairns Wake Park will have you slipping, sliding and spinning over those jumps like a pro by the end of the day. A unique watersport experience suitable for beginners to the more advanced, we are all here for fun!
Don't feel like you have the balance for the water skiing or knee boarding, get in and enjoy the Aqua Park inflatables.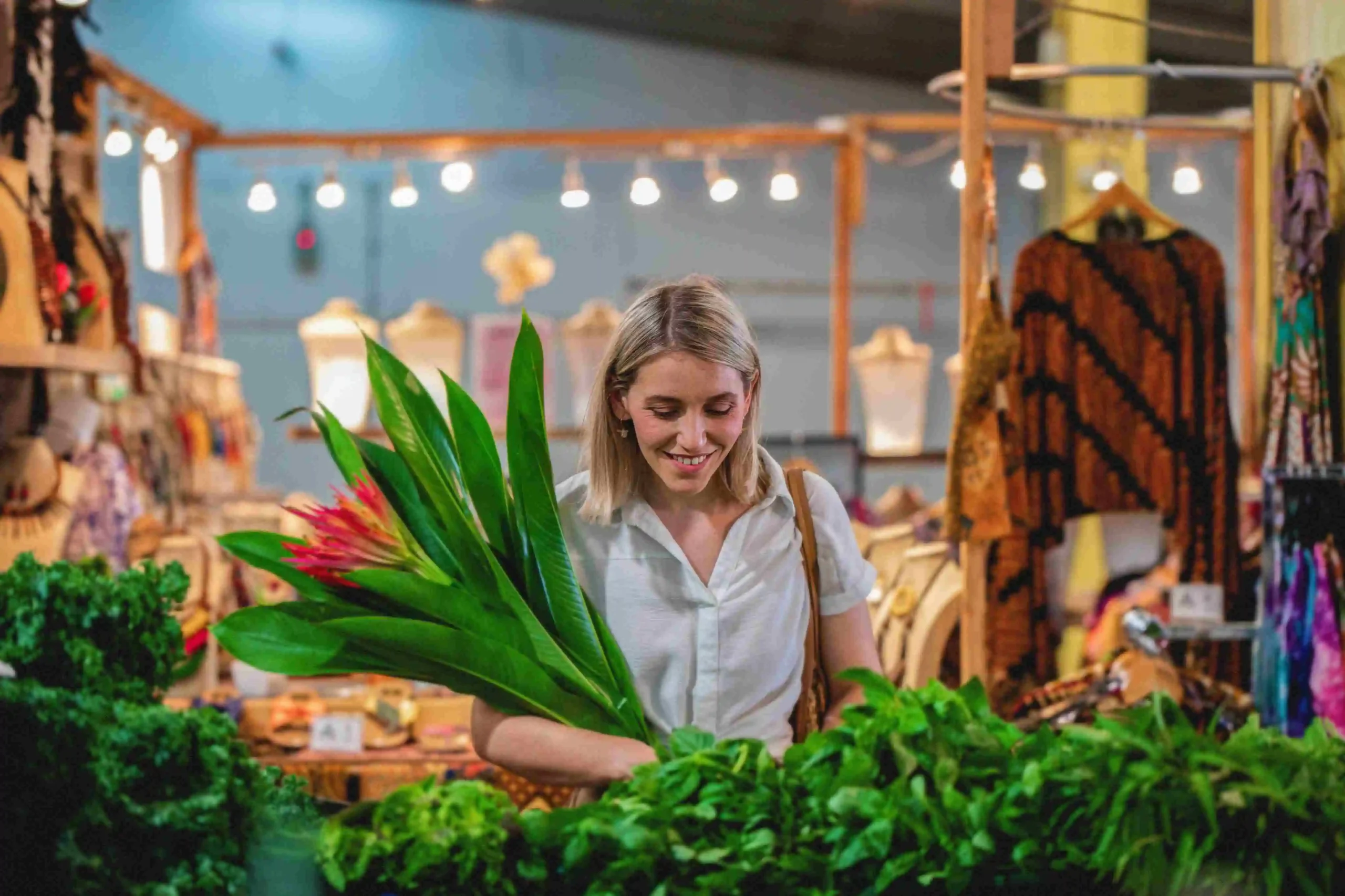 Local flowers, fruit, vegetables and more can be found at iconic Rusty's Market (Image credit TTNQ)
Meander the iconic market
Rusty's Market is an icon in Cairns. Established in 1975 with only six stalls it has grown in popularity and now has over 180 stalls!
A bustling three day market, open Friday, Saturdays and Sundays only the city comes to life and a convoy of local farmers and creatives arrive! Rusty's Market transforms into a colorful and creative space the locals really do love and probably spend most weekends strolling through the stalls. Tablelands fruit and vegetables, breads, flowers, arts and crafts, bric-a-brac, coffee, clothing, jewellery and much, much more!
Lets not even get started with the international food available there! Yummo! You can ask any local and they will tell you the same…you must go to Rusty's Market!
So, We hope you feel inspired to plan your Tropical North Queensland Adventure but remember, there is still so much more to explore and enjoy when you arrive in Cairns and the Great Barrier Reef region.