Kuranda Village Walking Trails
Experience the Village in the rainforest and immerse yourself in nature.
No need to plan a big day out with hiking boots, gel packs or an early start to enjoy the Kuranda Village walking trails. Let us share some short walks which will put you deep in nature and leave you feeling refreshed. Right in the heart of Kuranda Village and the Wet Tropics World Heritage, Barron Gorge National Park area.
Follow the network of paths that lead easily from one to another, to enjoy exploring at your own pace and discover some interesting bush tucker trees along the way. We wouldn't recommend tasting anything you find though!
This is a 120 minute circuit, including 5 tracks which are gentle, scenic, family friendly and require no great bush walking experience. Just a fun trail or circuit to explore!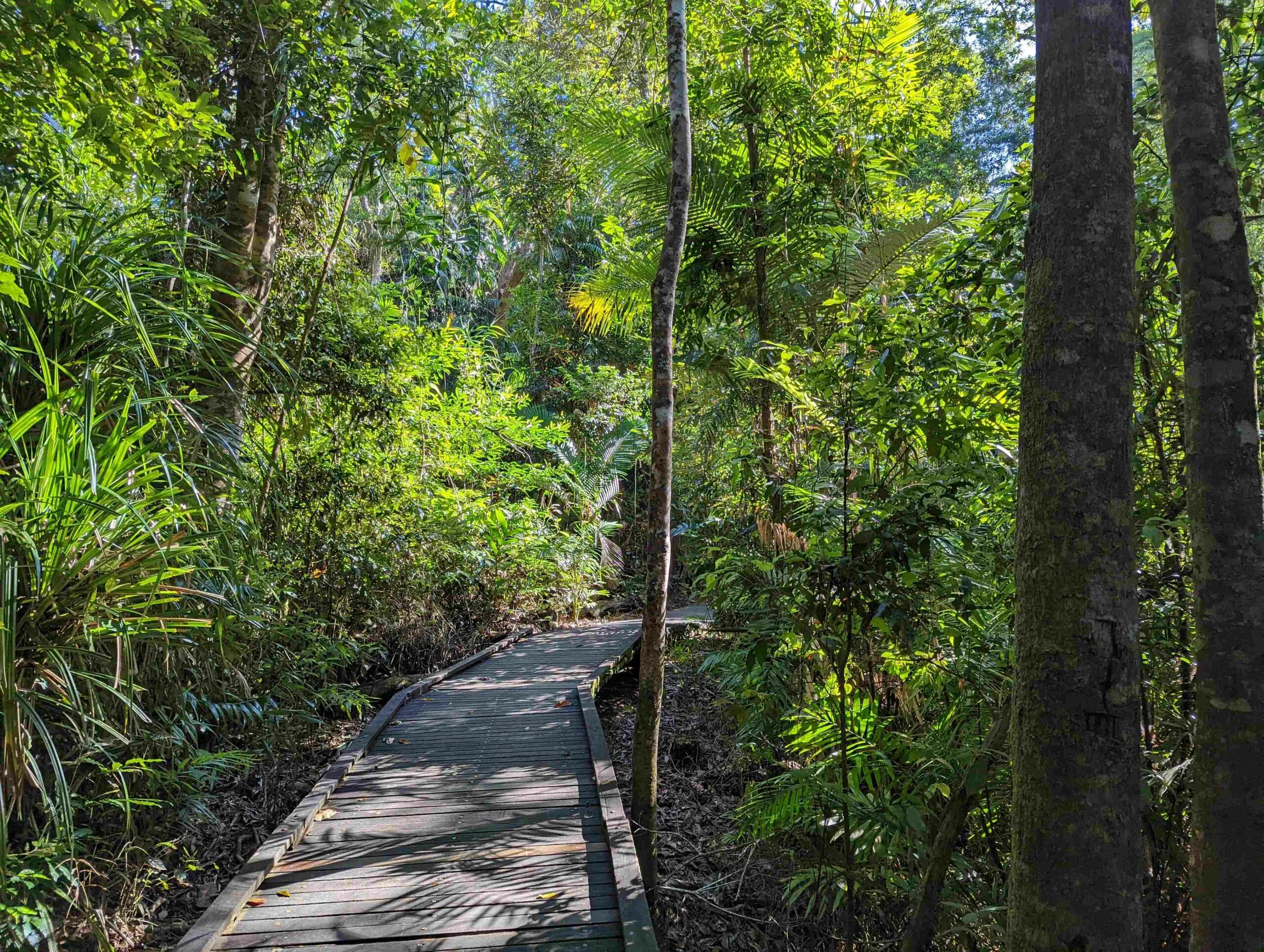 Kuranda Village Jumrum Creek Walk
Kuranda Village Jumrum Creek Walk 
This trail starts at the Information Centre in Kuranda Village with a length of 750m and should take around 35 minutes. A boardwalk through the rainforest, with fruit trees such as the Davidson Plum, fruiting in the June to December months. You will be surrounded by tall lush trees, cascading vines and a walkway fringed with ferns before crossing the creek and heading up a short set of steps connecting to the Jungle Walk.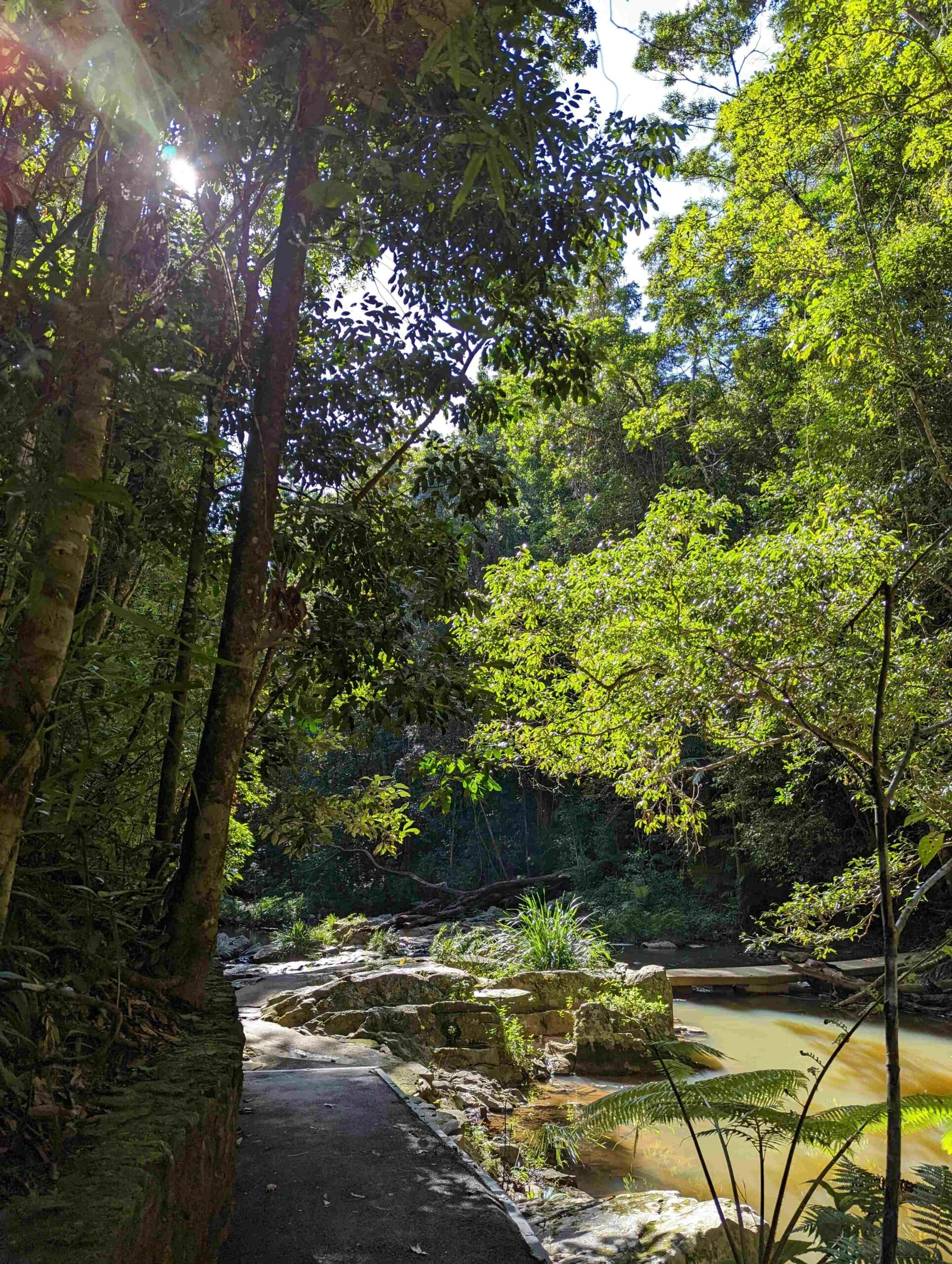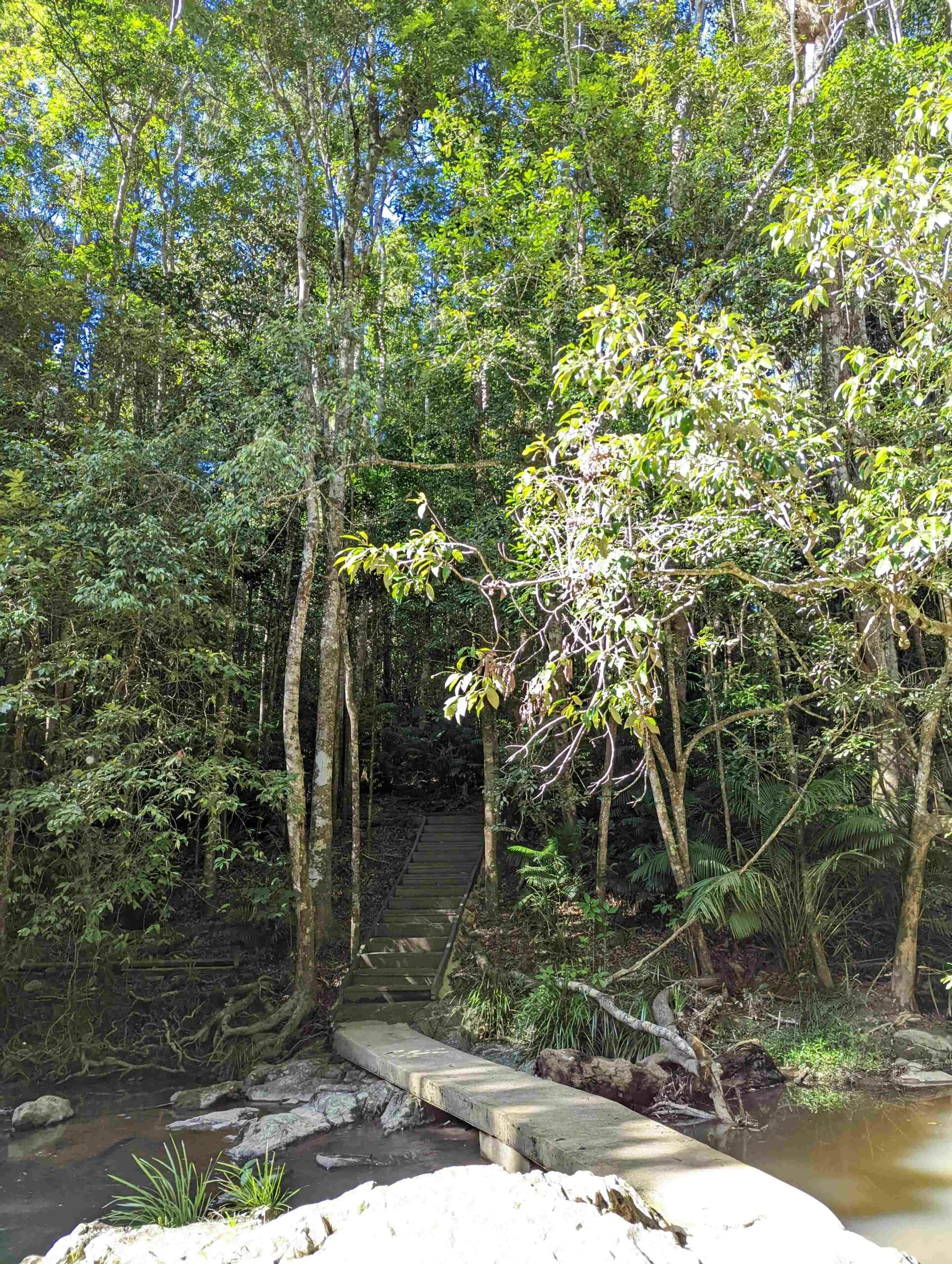 Kuranda Village Jungle walk 
Once you emerge from the Jumrum Creek walk, cross the Barron Falls road and continue on the Jungle Walk for 900m, a gentle 30 minutes stroll as you continue through the rainforest, crossing the creek again to emerge and join the Kuranda Village River Walk.

Stroll beside the Kuranda Village River Walk
Kuranda Village River Walk 
This walk is a serene and scenic trail beside the Barron River in Kuranda, taking around 20 minutes to meander the 760m. You will see bush tucker trees such as Quandong, shiny blue fruits eaten by Cassowaries, fruit bats and birds. Or the Black Bean, the Djabugay Aboriginal Rainforest People would wash and crush these toxic seeds to make them edible. Keep an eye out for freshwater crocodiles!
Look up and you will see Skyrail Rainforest Cableway pass above you, then further along the River Walk you will see the Kuranda Scenic Railway track, continue on to explore the Market Walk.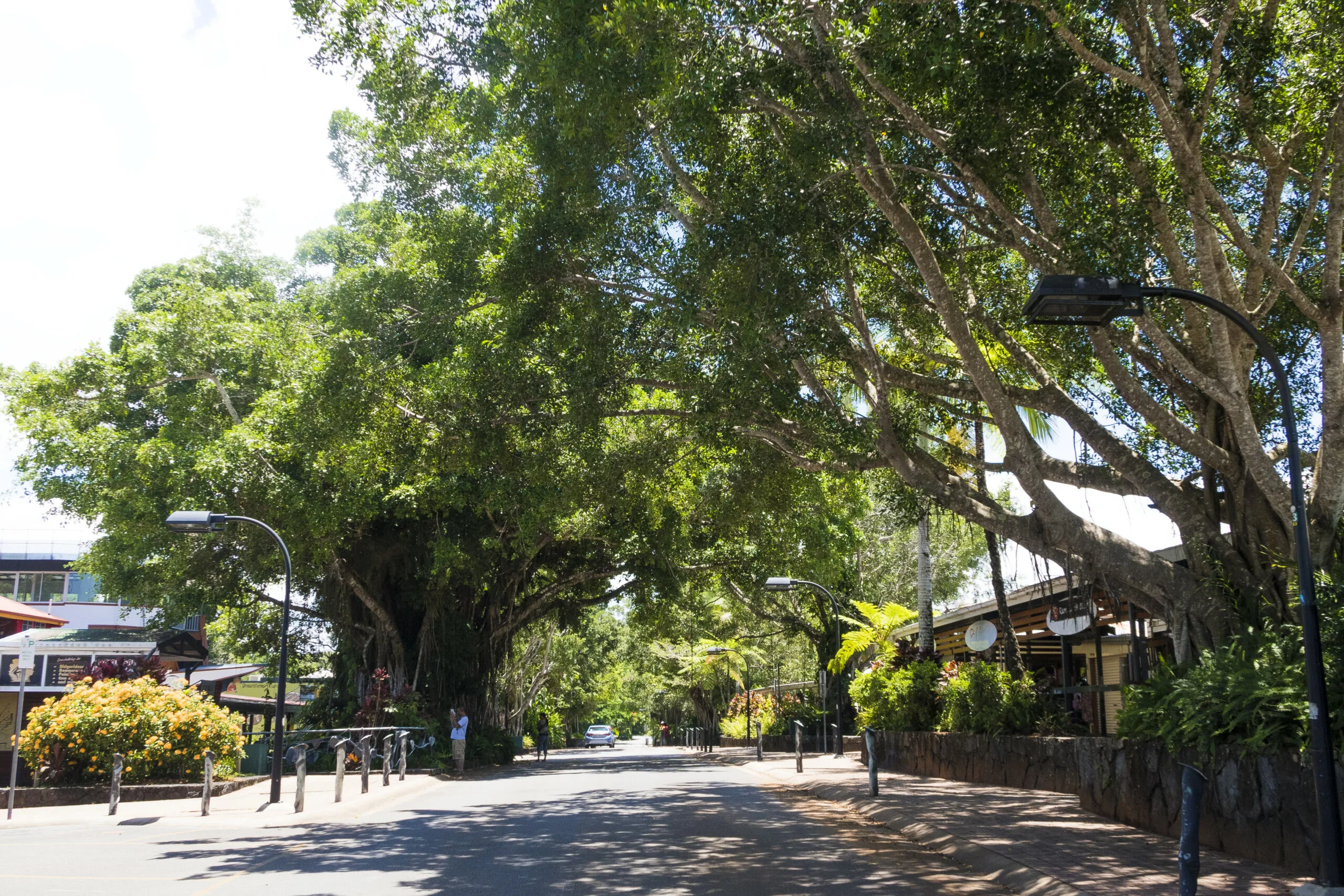 A short walk back to the Kuranda Village (Image supplied by Tourism Tropical North Queensland)
 Kuranda Village Market Walk
A short 10 minute stroll back to the tree lined streets of Kuranda Village past, or even better, head through Kuranda Original markets, a space which encapsulates everything that makes Kuranda a quaint village destination to explore. The eclectic mix of stalls, massage or reflexology specialists and an array of international cuisine food outlets makes this a great alternative shopping experience in the heart of Kuranda Village.
Take an opportunity to get outdoors, refresh and reconnect with yourself in nature. Enjoy some fresh air and explore the walking trails of the eclectic village in the rainforest.
Kuranda Village has lots to offer visitors including the funky kitsch markets, wildlife parks, cafes and art galleries which you can learn more about in our other blogs.