Village in the Rainforest
Kuranda
Kuranda, the Village in the Rainforest has been attracting visitors for well over a century.
Kuranda is a fascinating mix of quirky surprises, colourful characters and natural beauty, all nestled amidst pristine World Heritage listed rainforest.
Did you know?
Over 100 Years Old
First settled in 1885, Kuranda became a hub of activity as it was located on the main railway line to Cairns.
Did you know?
Famous For
In the early years gold, coffee and timber attracted people to Kuranda. Since the early 1900s however, the town has been renowned as a tourist destination, with its wildlife attractions, markets, arts and crafts, cafes and restaurants.
Things to do in Kuranda
Depending on your itinerary and interests, we recommend allowing 2-3 hours exploring the world famous Kuranda Village.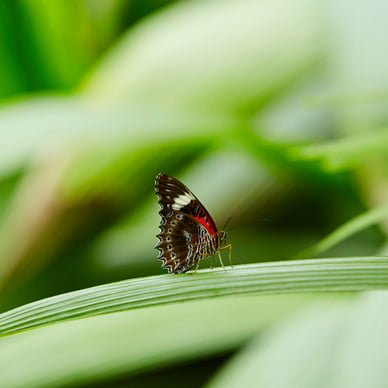 Wildlife
Enhance your day with the Kuranda Wildlife Experience, a 3 Park Pass to visit Kuranda Koala Gardens, Australian Butterfly Sanctuary and Birdworld Kuranda.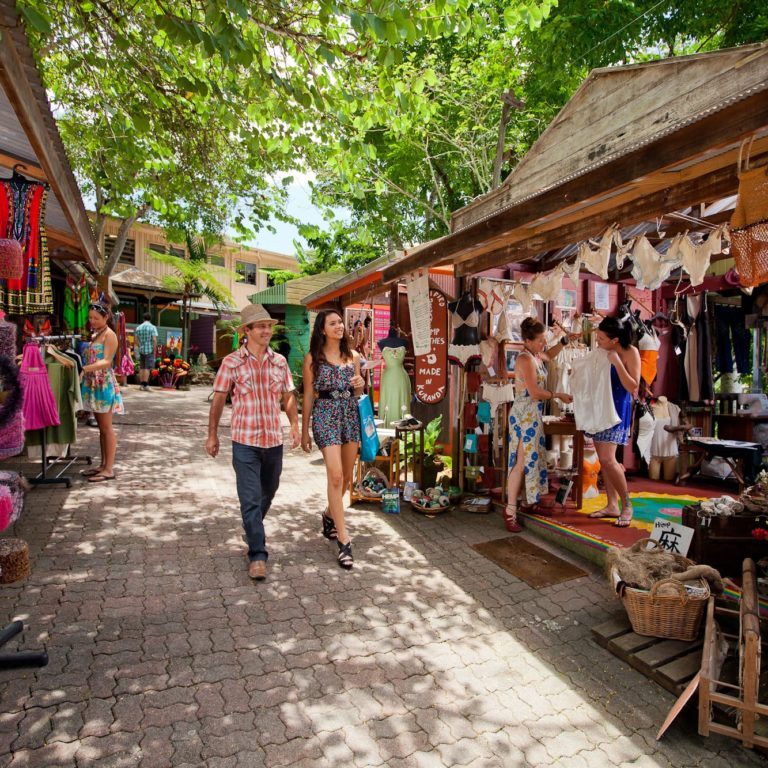 Shopping
Wander through the eclectic mix of markets and boutique shops brimming with local artists selling their handmade crafts, clothing, unusual souvenirs, contemporary arts and treasures.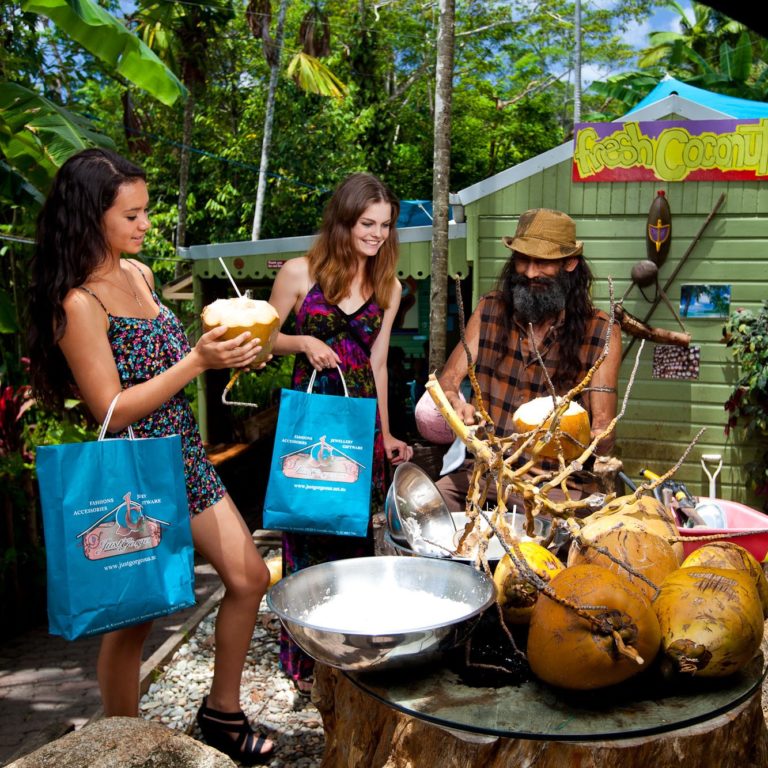 Dining
Spend time eating and drinking your way through the quirky and quaint streets of the village. Discover local food stalls of coffee, honey, tropical fruit smoothies and many cafes including local and international cuisines in a tropical and relaxed setting.